8 Strategies to Improve Health Care in Africa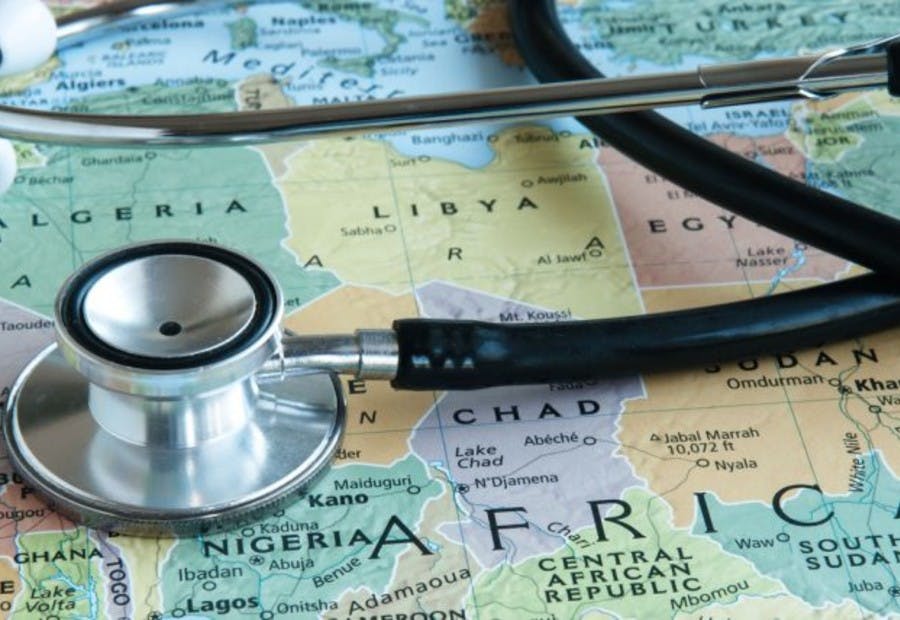 Strategies to Improve Health Care in Africa
Improving health care in Africa is no easy feat. It takes a lot of education and due diligence. Africa ranks as the continent with the highest number of disease-related mortality due to inadequate health care delivery systems. The life expectancy index for African countries is 15 years below that of most developed countries. This indication can be traced to so many factors ranging from poverty, lack of basic education, inadequate information technology, poor governance, and other related issues plaguing the continent.
Although Africa is a continent, the health care demands in most African countries will require an investment of not less than $25 billion in the next decade to address the poor health care delivery across the continent.
To bridge the gap in the health care system and delivery in Africa, compared to advanced countries, I believe that these following measures should be implored with immediacy.
1. Digitization Of Medical Records

The conversion of all medical records to digital files will help medical service providers save a lot of time and money. This will also allow easy and efficient communication and collaboration between doctors and patients. Streamlining the patient processes with an EMR will surely eliminate the risks of accidental loss of records and misfiling. 
2. Access to Adequate Health Information and Awareness
The internet has provided a large wealth of knowledge where users can source credible information on health issues. It can serve as a source of information for those who are far from medical facilities. People can get information about certain diseases prior to visiting a medical professional.
Providing access to affordable internet can improve health care to a great deal. Knowledge is health: health is wealth. The cheaper and affordable the internet, the increase in its usage. The need to be vaccinated and a proper understanding of vaccination can be obtained from information posted online.
Awareness campaigns about HIV/AIDS, malaria, and Ebola which is one of the deadliest pandemics in Africa can be done using radio stations and television outreach in local languages. Dietary habits and proper feeding is the most searched health-related topics on the internet as more people are now aware of the necessity of healthy eating habits as a vital way to keep healthy.
3. Improved Education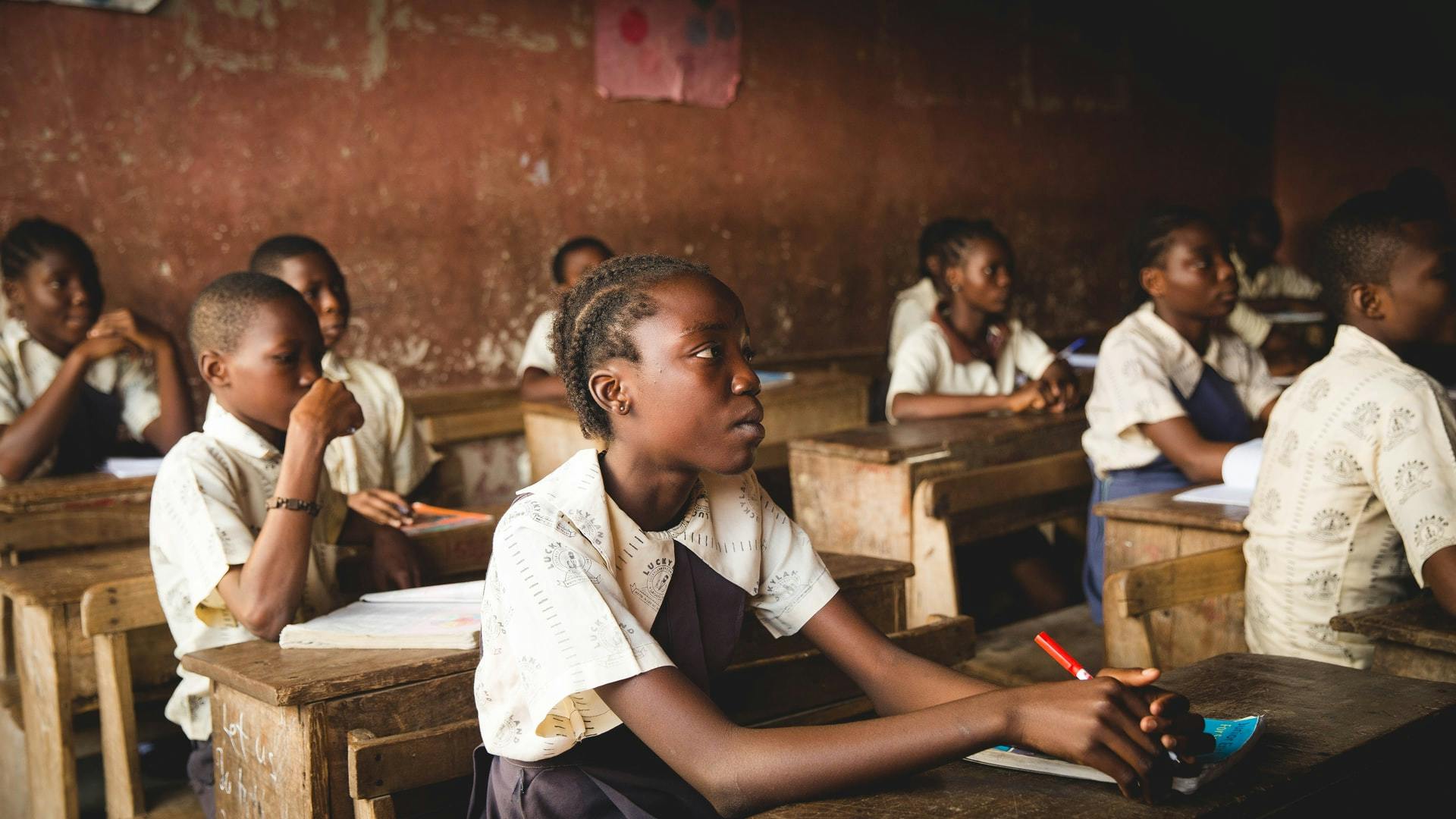 The level of literacy of a country's citizens will go a long way towards improving the health care delivery system. Citizens who during their course of acquiring education must have gone through various curricula on health education (no matter how elementary) and instructions to assist them in learning skills to make healthy choices throughout their lifetime.
These choices to a larger extent will maintain and improve their health and hygiene, reduce risky habits, and prevent diseases. Education also makes treatment administration easier for patients who understand how to take medication to get the best results. Countries where education is affordable produce more medical practitioners to meet the demand of sick citizens. Most African countries cannot boast of more than five doctors to 1,000 people.
4. Improved Medical Science Infrastructure
Infrastructure ranging from buildings – both medical and non-medical such as laboratories for diagnosis, medical equipment, ambulances, waste management system, ICT installations for communication and information acquisition—should be procured to improve the primary, secondary, and tertiary health care delivery system in the continent, Africa. The African health care delivery and management system should invest a substantial portion of their annual budgets towards actualizing a better health management system and policy.
Africa as a whole spends less than 6% of its GDP on health care. The quality and success of health care delivery of a nation largely depend on the financial investment allocated to her health sector. Health care is better delivered to citizens when there are more hospitals; improved medical facilities and equipment. African governments should consider partnerships between the public and private sectors in providing medical infrastructure for accessible and affordable health care services.
5. Improved Medical Science Researches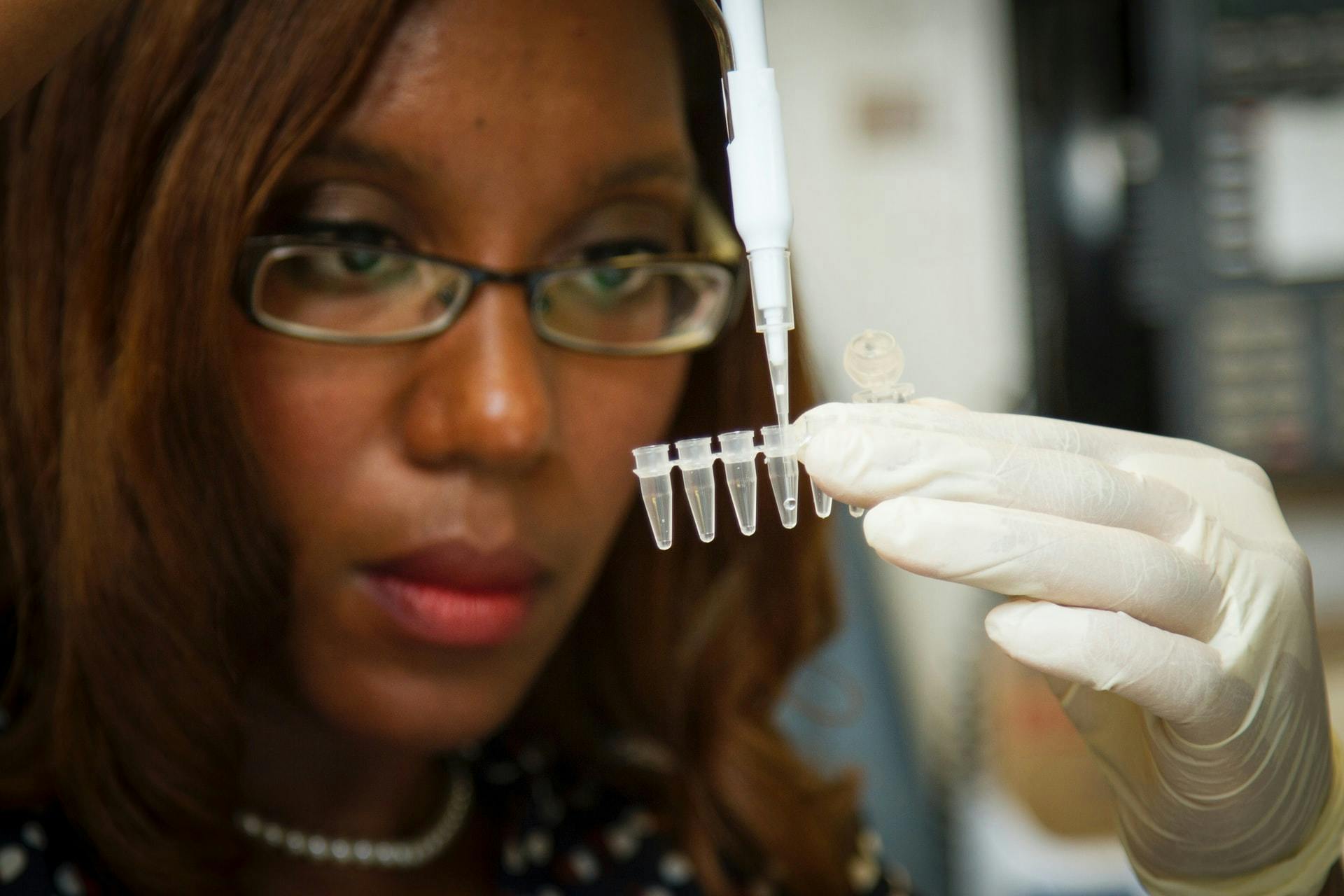 Medical research should be improved to cover areas such as diagnosis, prognosis, medical biochemistry, medical microbiology, parasitology, pharmacology, and toxicology. Establishment of research institutes that will provide applied researches in pandemics such as in the case of the Ebola outbreak and how this the disease affects the black race.
Medical research improves the health care structure of a country and increases the workforce in the health sector. It also promotes the treatment of diseases such as polio and measles by aiding the synthesis of vaccines and the production of improved drugs that were once resistant to diseases such as malaria and salmonella. The Educational system should introduce research course in their curriculum that is research-based to drive innovations in the health field.
6. Health Workers Force and Welfare
African health practitioners face the problem of reduced salaries and welfare. These challenges had made medical health officers travel overseas in search of higher wages and a higher standard of living. Nigeria, for example, witnesses brain drains annually with over 16,000 doctors in the diaspora. The workload of health officers is high due to a low ratio of doctors to citizens. In both Nigeria and South Africa, it is 1 doctor to 1,000 people; while in Zimbabwe it is a doctor to 10,000 people.
The numbers of graduating medical doctors needs to increase annually to reduce the workload on the very few medical practitioners. Government should revisit and improve the salary structure of health officers and quality welfare packages implemented to encourage doctors and other workers in the health field to stay within the boundaries of their countries and portray the spirit of true patriotism.
7. Improved National Health Policy
The World Health Organization (WHO) proposes that every country in the world is bound to one human rights treaty that ensures that the right to health is given to its citizens. In view of this, countries provide health policies that address public health, health insurance, food, access to vaccination, etc.
These policies should cover aspects of access to free medical counseling and health care for the old. It should also address the availability of cheap drugs by subsidizing the cost of foreign drugs. Furthermore, the organizing of programs for acquisition of skills by medical staff should be looked at. This will help bridge the gap in medical innovations between developed countries and underdeveloped African countries.
8. Improved Demographic Research
Demography is the statistical study of the human population. Demography keeps a record of the dynamism in the population. It covers studies and records such as birth, death, aging, and migration of a population size, structure, and distribution. By keeping a track record of both deaths and births in a country, the government can propose a budget for medical health services.
Demography can also give an estimate of the total population size when considering immunization and vaccination campaign. It can also be used to calculate the death rate and gives an insight of the major causes of deaths in specific population studies.
Demography can be used to determine the workforce of health care workers where the deployment of health personnel and staff can be done in times of need. Population-based research on diagnosis in times of pandemic can be aided with detailed demography. The WHO and other related world health governing bodies use demographic analysis of a region to give vital statistics to aid support and draw attention to regions where medical helps are required.
9. Public/Private partnership
World billionaire Bill Gates and Melinda Gate Foundation in conjunction with Africa's richest man Aliko Dangote came out with an initiative to fund the health sectors in developing countries across African. An initiative that leads to Nigeria's successful eradication of polio. Private organizations and companies in the telecom, Petroleum sectors are encouraged to invest in health care delivery especially in their host communities. NGOs and Governmental Organization are encouraged to join the campaign to improve health care in Africa who rank low in world health indices.
Besides these mentioned ways to improve health care in Africa, the continent needs to address emphatically poor governance, terrorism, nepotism, tribalism, bizarre traditional and cultural belief and practices, gender equality, and lots more. This will help put Africa on the pedestal of quality living which most advanced countries enjoy. The quality of health of a nation speaks more of her prospects