20 Reasons To Invest In Kenya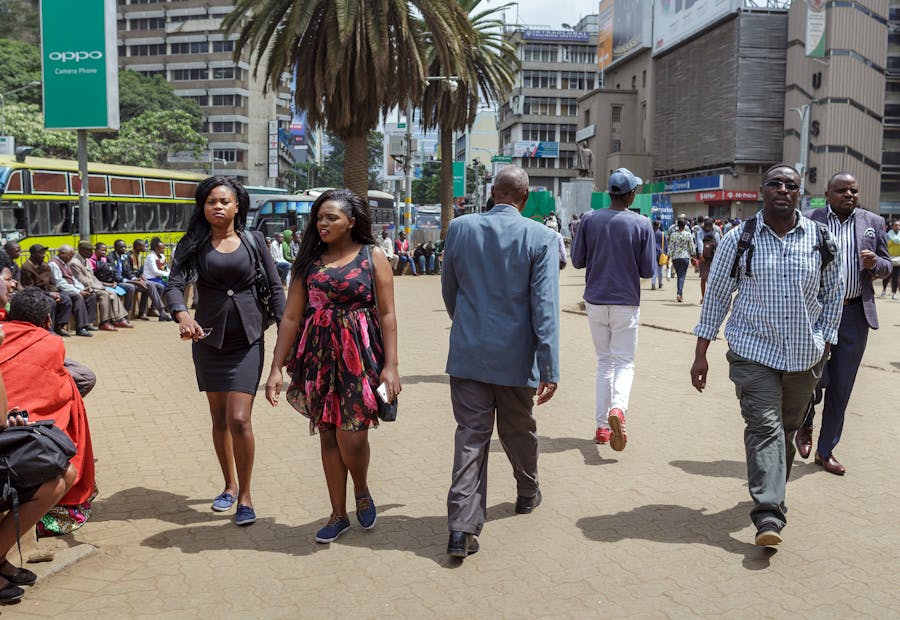 Kenya has one of the fastest growing economies in East Africa, with established sectors to cater for the country's rising needs. Kenya is also recognized for its numerous benefits, especially in the area of investments and businesses opportunities. This is why both local and foreign investors are looking for avenues to benefit from Kenya's flourishing economy. In light to this, this article is centered on the top 20 reasons to invest in Kenya, with possible investment opportunities in major sectors.  
Mobilized Private Sector
One of Kenya's driving factors to a prosperous economy is its private sector. Numerous local and foreign investors have pushed the nation to greater economic heights with the private sector reaching an established state. This is contributed by the profitable strategies employed by the government to attract investments.  The private sector in Kenya strives to have a unitary voice, and certain association such as the Kenya Private Sector Alliance (KEPSA) and Kenya Association of Manufacturers (KAM have made that possible. Essentially, the private sector is able to effectively communicate with the government, creating avenues for more growth.
Market Access
Being a sub-Saharan African nation, Kenya is subject to the policies of the African Growth and Opportunity Act (AGOA). This act was signed into law two decades ago in order to improve economic relations in terms of trade ad investments between the United States and regions of sub-Saharan Africa. This creates access to the global market, in order to build a nation's economy. Some of the advantages this act delivers is tax-exempt in the US market on goods from these countries. Kenya immensely benefits from this trade promotion scheme as well as other trade associations, providing this country favorable market access great for investments.
Free Economy
Kenya's business-friendly environment is as a result of the magnitude of freedom in its economy. The government has made extreme efforts to remove all tedious procedures to investments and trade, whether local or foreign, and this has increased the number of investments in the nation. Kenya is currently ranked as the 23rd country in the sub-Saharan region with an economic freedom score of 55.3, being the 132rd freest economy in 2020. Despite certain obstructions to the economy being free in all ramifications, the government still strives to overturn these hindrances. Moreover, the recent growth in GDP was a mobilizing factor for developments in the economy, pushing the government to focus on trade liberalization for more economic freedom.  
Largest Economy in East Africa
Kenya has been ranked the largest economy in East Africa with room for more growth. As at 2019, Kenya was ranked the 62nd largest economy in the world. Its GDP is at $99.426 billion, with an average 6 percent growth range. Kenya is also notably the 4th largest economy in sub-Saharan Africa, with a country group of lower to middle class citizens, developing as urbanization increases. This has led to economic growth, and expansion in numerous sectors. The country developed a Vison 2030 agenda to push the country into greater heights. The pillar of vision 2030 is divided into three segments: social, political, and economic segments. This will help establish economic growth, better livelihood for the masses and more political stability. 
Large Consumer Market
The present population of Kenya in 2020 is approximately 53.5, with average growth prospects of 2 percent per annum. Astonishingly, urbanization is also accompany the population increase. According to statistics, the country has been projected to have about 50 percent of its population in the middle class region at 2050. An increase in urbanization will lead to more demands for high quality goods and services. The present rate of urbanization in Kenya has already created a large consumer market for multiple investments, contributing to Kenya's identity of a market-based economy and an investment-friendly nation.
Positive Investment Climate
In 2019, Kenya had the 61st rank according to World Bank's ease of doing business. This rank progressed to the 56th place in 2020 due to certain developments in the nation. This attracted more foreign investments, increasing the country's foreign direct investment (FDI), and leading to a positive investment climate. There are multiple strategies being put in place attract more investments including improving policies and developing the infrastructure of the nation. Presently, there are numerous multinational companies that make up the industrial sector, and a promotion agency to help investors navigate through the business-setup stages. 
Strategic Location
The location of a country is a strategic factor for market distribution. Kenya has a strategic location that connects East Africa and regions in Central Africa. Kenya shares border with Sudan, Ethiopia, Tanzania, Somalia, and Uganda, and has been regarded as a distribution and business hub for the entire East Africa. The nation has also recorded the highest exports in the Common Market for Eastern and Southern Africa (COSEMA), being a trade hub for major regions in Africa. The international airport in Kenya also serves as a distribution hub to continents around the world, being the second busiest in Africa.
Need for Improved Infrastructure
Kenya's Vision 2030 is a scheme that demands extreme efforts for its actualization. Strategic efforts involve major investments in the infrastructure sector to diminish poverty and create sustainable living for the masses. Infrastructural needs has an average deficit of $2.3 billion every year, which causes hindrances to developments. With this challenge, the government has created multiple programs to spur up investments in the infrastructure sector. Also, public-private partnership laws were put in place to create a favorable environment for investors. With the help of the World Bank Group's million dollar funding, Kenya has built a conducive environment for investors with better management systems for public-private partnership programs.
Skilled Labor force 
Kenya has a large labor force with a participation rate of 74.7 percent as at December 2019. In 2012, Kenya was ranked 6th in labor force achievements in the sub-Saharan regions of Africa. This is beneficial to investments, providing a lucrative avenue for businesses to thrive. According to Kenya's Vison 2030, the government strives to reduce the rate of unemployment by allowing investments play an important role in job creation for the masses. The minimum wage in Kenya is also substantially low in order to attract more investments.
Regulatory Framework
In order to establish an investment-friendly environment, the regulatory framework of a nation has to be advantageous to investors. This will encourage more investments within the country, and will help businesses thrive. Presently, Kenya is working on their regulatory reform for businesses to create a stress-free registration and establishment process for startup enterprises. Transparency is another factor the government is striving to maintain and establish with their reform, in order to establish a relationship between the public and private sector.  
Political Stability 
Political stability is one of Kenya's driving factors towards economic growth. After Kenya gained independence in 1963, political stability was remarkably maintained despite many hindering factors. Changes in political systems occurred but this pushed the nation towards more progress. Along the line, reforms were established to create more liberty for the masses. With more freedom in the nation, prosperity on political matters became a standard. Free and fair elections have been conducted ever since, and this has forever favored investments.
Double Tax Treaties & Foreign Investment Protection 
Kenya currently has double tax treaties with countries like Canada, India, South Africa, United Kingdom and many others. This is favorable for foreign investors, allowing the nation decide the amount of tax is to be paid on a taxpayer's income. Foreign investment protection is also available in Kenya to protect certain approved businesses according to necessary acts. Investors are free to apply to the associated Minister to attain a certificate and have their assets protected. 
Telecommunication Sector
The telecommunications sector in Kenya has experienced rapid expansion over the years. In the area of mobile technology and internet connectivity, Kenya has been referred to as a technology hub for major regions in Africa. The rate at which Kenya is embracing telecommunication services has paved a way for profitable investments in the nation. About 75 percent of Kenya's population have access to internet services. Broadband services have also increased, which caters for the rising demands. This accompanied with the provision of affordable mobile devices to further spread internet connectivity around the nation. Fiber optic cable connections were expanded to more households, opening up more investment opportunities in the country.
Growing Financial Sector
Kenya's investment-friendly environment is contributed by its financial sector in Kenya has. According to statistics, Kenya's financial sector is the third largest in sub-Saharan Africa, providing substantial income generation for the masses. Due to the opportunities spurring in this sector, the nation has included the expansion of the financial sector in the Vision 2030 scheme. Kenya's increasing adaptation to technology allows further growth, leaning to a full ICT enabled sector with more job opportunities. 
Dynamic Banking Industry
The franc zone in East Africa was recorded as the second fastest growing region in Africa, and this was contributed by Kenya's rising GDP. Particularly, the banking industry in Kenya contributes immensely to GDP growth in the country. The banking industry is cooperating with stakeholders in the public and private sector to meet the development plans of the government in the areas of job creation, wealth creation, tax payments and more. There was a recorded 6 percent increase in salaries in the banking industry, while payment of tax revenue also increased via the banking sector. Plus, the total value of loans made to households and investors in the private sector synonymously increased. 
Power Generation Capacity
Kenya notably has one of the most advanced and sufficient power sectors in sub-Saharan Africa. Contributing to Kenya's developed power sector includes a mobilized private sector and renewable energy resources such as geothermal, solar and wind energy. Presently, Kenya generates 2250 MW of power, but the demand for electricity in Kenya is increasing at the rate of 8 percent yearly. However, the power generation capacity is expected to be doubled by 2022. The government plans to incorporate renewable energy to raise the power generation capacity to 5221 MW. This is projected to cause a 7 percent average growth in the economy in June 2022.
Oil Exploration
Kenya recently made 1 billion Kenyan Shillings (9 million euros), in exporting oil. They were the first East African country to export this natural resource, and although numerous costs were incurred during the exportation process, efforts are being made to recover and establish profitable grounds. Also, Tullow Oil Company which spent about 1.8 billion euros in the exploration of oil is making efforts to regain costs spent as well. The oil sector is slowly gaining grounds, with extreme potential to boost economic growth in the long run.
Agribusiness
The agribusiness industry is the largest-producing sector for foreign exchange revenue in Kenya. It has been identified as a driving factor to substantial income generation for the masses. Agribusiness in Kenya has also reduced 31.4 percent of rural poverty within the last few years, contributing immensely to economic growth. Agribusiness within 2013 and 2017 contributed approximately 21 percent to the nation's GDP, increasing employment rate by over 50 percent.  Investment opportunities are flooding this sector with room for more growth. 
Tourism
Tourism is Kenya has contributed to economic growth by growing 5.6 percent and providing more that 1 million job opportunities in the past few years. According to research, tourism and travel surpassed the regional average growth of sub-Saharan Africa which is 3.3 percent, as well as the global average of 3.9 percent. Tourism economy in Kenya is ranked the third largest in sub-Saharan, contributing approximately 8 percent to the nation's GDP growth. Tourism in Kenya has numerous international markets including the United States and United Kingdom. Notably, the private sector plays an essential role in the prosperity of tourism in Kenya.
Demand in Real Estate
As urbanization steadily grows in Kenya, there has been increase in demand in the real estate sector, and increased activity across all its sub-sectors. Land returns increased within the decade spurring up good market for residential, office and retail constructions. Private establishments are increasing productivity to meet these demands, which has increased the amount of investments in this sector. With the possible entry of affordable housing units into the market, the real estate sector in Kenya shows great promise.