20 Reasons To Invest In Ghana in 2021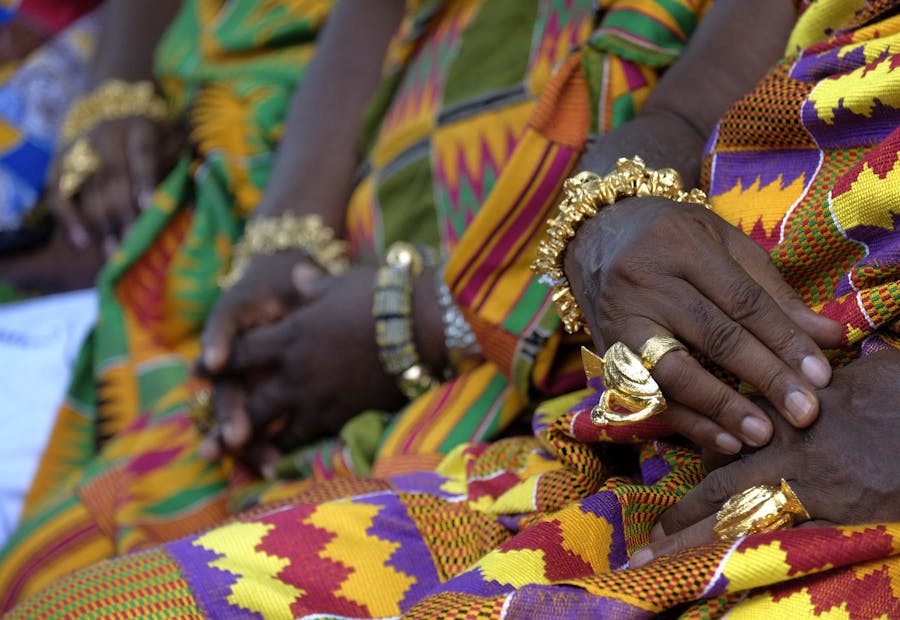 Hey everyone. I'd like to welcome you all to the blog. Today, we're going to look at 20 reasons to invest in Ghana. Having been living in Ghana for some time now, I'd definitely say it's a great place to consider starting a business.
For the past 20 years, Ghana as a country has been experiencing the kind of economic and political stability that a lot of other African countries have only been able to dream of. It has become accustomed to growth in several areas, and this has been as a result of seven consecutive successful elections that have not only improved and developed the impact of national institutions but also greatly increased local and international investors' confidence in its economy.
In the whole of western Africa, Ghana is one of the best countries that you can do business in. If you want to build wealth in Africa and invest in Ghana, here are 20 great reasons to invest in the country of Ghana.
Also check out my article on investment opportunities in Ghana 2020 and reasons to invest in Kenya also.
1. Ghana has a stable political environment
Here's another good reason to invest in Ghana. Before deciding to invest in any economy at all, it is important to understand the political environment and the influences that politics has on the country's business market, especially as around the world, political instabilities are becoming more and more common.
It is also because political factors can greatly affect the ease of entry into the country for both local and international businesses, plus it also has an impact on how businesses are carried out. Ghana is an extremely politically stable economy, having been ranked as the most stable environment when it comes to politics in the entire western Africa, and proudly holding the 5th position in Africa as a whole.
Its institutions and democratic systems have been developed in such a way that promotes the abiding of rules and laws in the country. Its governance continues to be bettered thanks to institutional growth, and so Ghana's political environment continues to mature over the years.
2. Ghana is easily accessible
One pretty cool thing you may not have known about Ghana is that this country is right in the center of the planet earth. If you're not sure what that means, it simply means that Ghana is much closer than any other country geographically. From any country in Europe or the Americas, it takes about an average of 8 hours via flight to reach Ghana. This country is highly accessible and very easy to reach. It has one of the best world-class airports in western Africa that serves several thousand of flights going in and flying out.
More so, hosting one of the largest seaports in West Africa, Ghana is able to handle about 3.5 million twenty-foot equivalent units (TEUs). A large network of trunk roads, as well as financial services, are readily available. All these simply mean that the transportation of goods and services in the country is much easier than most countries on the continent. 
3. Ghana has a lower cost of government borrowing:
When a nation's government continuously borrows for either the purpose of public spending or benefits, this can have a negative effect on the country's economy. Increased national debt without a feasible plan to either deal with it or payback can mean a decrease in the value of that country's currency.
A country with low government borrowing is one to look into investing as this very likely points towards a more self-sufficient economy.  When it comes to Ghana, since 2016, the government has made a conscious decision to cut down on borrowing in their domestic market, hence working to create a great amount of opportunity for new businesses.
Ghana's interest in their 91-day treasury bill in late 2019 fell from 22.5 percent to 18.6 percent, which has led to a much-needed respite. These factors work together to lure new businesses to the country. 
4. Ghana offers a growing urbanized market:
Ghana's population is increasing, no doubt, but trust me when I say that this is a good thing. With a population growth rate averaging at about 2 percent per annum, Ghana's population is an opportunity for your business to invest. Do you want to know why? Well, alongside a growing population is one that continues to shift from a rural lifestyle to a more urbanized one.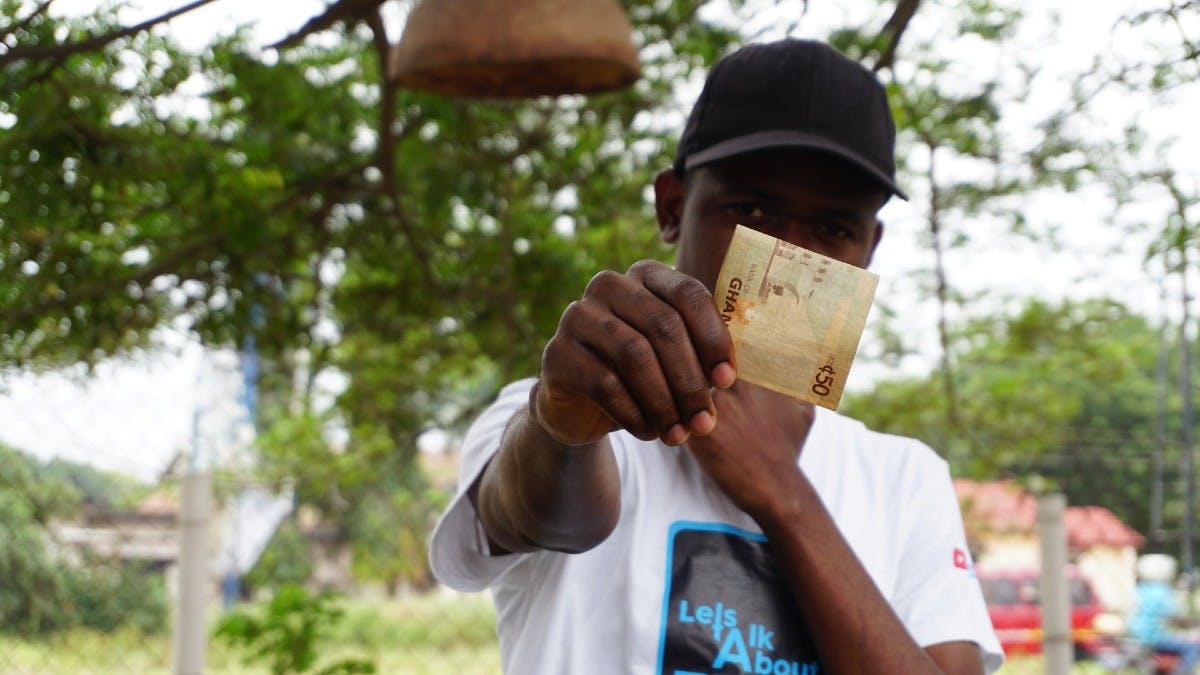 Africa as a whole is a continent that boasts of having a young population with about 20 to 25 percent within the ages of 15 and 24; which is both working-age and earning age. You see with Ghana's ever-growing young population, this is an increase in business opportunities in Ghana. There is also a chance for you to invest in a consumer market that loves to keep up to date with the latest technologies, products as well as services, just like the rest of the world's young people.
Besides, Ghana also has a great selection of schools and institutions for students, coupled with a quality of education that is quite impressive, to say the least. This in itself proves that the country hosts a consumer market with enormous potentials, meaning that it is an economy to probably keep an eye out for. 
5. Ghana's educated labor force is high:
Here's another attractive reason to invest in Ghana. The availability of skilled labor can be the difference between a county you invest in and a country you don't. Hence, in case you didn't see this coming, Ghana is on the right side of things. Ghana has vast availability of both an educated and skilled labor force and this acts to their advantage and yours.
You see with a labor force like this, you can trust that they can easily be trained. This especially rings true because this country has very high literacy rates, which works in your favor as an investor because it makes them highly efficient and effective. More so, as aforementioned, Ghana hosts a good amount of impressive educational institutions, so the labor force is thus very quick to learn working principles, even in short periods of time.
The labor market is highly competitive compared to other economies, so this poses as a business opportunity for you to take advantage of.
6. Ghana offers a good financial market
In Ghana, the use of electronic financial services by its adult population has been estimated to be around 17 percent. The Ghanaian population is known to carry physical cash around due to them feeling more secure about their liquidity.
However, after much research, it is noted that they also understand that this can be quite risky, especially when it comes to carrying larges sums of money in cash form. Because of this, they are trying to shift towards mobile payments, and as a result, the fintech industry is experiencing a good amount of growth in the country.
If you are in the financial technology business, this poses as a great business opportunity to develop and improve both mobile and online payments in Ghana. Your business can even bring about new financial technologies such as borrowing apps that enable users to borrow money through an app with interest rates and return the money via the app as well. 
7. Ghana has a large resource pool:
Africa, as a whole, is the home to a wide variety of resources, from gold and diamonds to cocoa, which makes it a continent to explore for business investments. Ghana is specifically known for being the second-largest cocoa producer in the world. Cocoa can be used for an array of things all over the world. To start with, cocoa produces cocoa butter which is used by chocolate bar manufacturers all the way from Germany to Switzerland.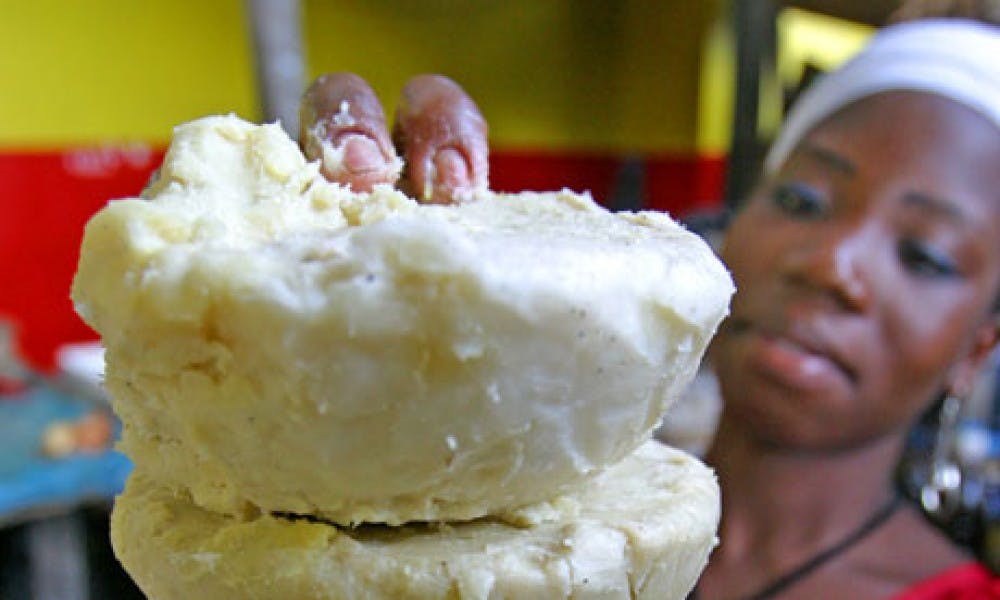 Both shea butter in Ghana and cocoa butter in Ghana can also be used in other confectionery and is also a key ingredient in producing soaps and creams. In addition, cocoa produces cocoa powder used for baking, making chocolate bars and chocolate drinks worldwide. A smart investor can spot an opportunity from a mile away, and this is one that is so clear. Investing in Ghana and its resources (which include gold by the way) is a sure way to raise your chances of business success. 
8. International players:
In case you weren't aware, Ghana is a country that is well respected on an international front. It is a well-known country, best regarded for having a rapidly growing and developing economy that is ahead of a lot of other African countries. Moreover, Ghana is a member of the G20 world economic forum which was formed to engage the top political and business leaders, as a way to shape global, regional, and industrial agendas.
In fact, more than that is the fact that this country also became a new member of the United National Security Council; which is one of the six key organs of the United Nations with the purpose of ensuring international peace and security, in the year 2019. Being an internationally recognized and trusted country means that the world has already invested in Ghana, so why shouldn't you? 
9. Ghana has influential headquarter:
Ghana is home to a lot of multi-national headquarters and even more impressive is that it has the largest headquarters in Africa. Now believe it or not, but this is a good enough reason to invest in the country. A country that hosts major African headquarters is a country that is trusted, meaning that you can trust in it too.
As addressed before, Ghana has a very reliable and stable governance that is also responsible for its multiple headquarters. And judging off the way the government runs the country, there is no question that these headquarters are run well too. Plus, hosting all these HQ's will allow you as an investor to assess the various opportunities to expand in other African countries.
10. Ghana's commodity exchange:
Investors like to hear that a country has a commodity exchange, which is why I'm sure that you'll receive this as good news. Ghana developed its Ghana Commodity Exchange (GCX) program and started off with simply trading food such as corn, rice, and soy. Over time though, they have continued to expand to the point where investors now have a lot more confidence in the exchange.
The potential for trade and trade alternatives is great, and this has worked towards ensuring development in the market. Commodity exchange in a country has various advantages that you may not even think of. For example, it can bring about job creation for the labor market as well as raising capital for businesses. It also enhances liquidity and lowers the cost of borrowing.
In Ghana, it is ensured that in commodity exchange, only ethical practices that you can trust are being used, all of which combined, make Ghana a pretty attractive place to invest in.
11. Mortgage-backed securities:
Knowing how to buy real estate in Ghana is very easy. Mortgage backed securities are now a thing, and the reality is that they pose as one of the greatest investment possibilities for your business. You see with these kinds of backed securities, real estate is the industry to invest in. The Ghanaian real estate industry on its own already presents a great business opportunity.
As there is a growing population eager to move away from the rural life to more urbanized cities, there is a chance for you to provide the much-needed housing and office spaces for the migrating crowd while you earn wide interests. These mortgage-backed securities however give you the chance to earn some really good money off the boom of real estate in urban Ghana.
Plus, if you're more of a risk-taker, you can profit from the industry's potential crash provided you are able to arrange for insurance. 
12. High investor profits:
Starting a business in Ghana as a foreigner is very profitable. Ghana is able to boast of being one of the best countries in Africa to do business in. The country has extremely stable economic and political conditions that can almost ensure success for investors. Its growing economy means that there are more and more spaces for both international and local businesses to have their field play, and its increasing consumer demand for a variety of products, services, and technology means that it is a hotspot for you to introduce your business.
The country, over the past decade, has been able to attract a whole lot of investors and these businesses have had no reason to regret their business decisions. On the contrary, various investors in Ghana has recorded an average profit upwards of 35 percent of their total investments, and if that doesn't tell you that Ghana is a worthwhile investment, then I don't know what will.
13. Incentives for foreign investors:
A lot of African countries have schemes that have been strategically put in place to ensure the attraction of foreign investments, and Ghana isn't any different. In Ghana, according to the chief executive of the Ghana Investment Promotion Center (GIPC), foreign investors are guaranteed an unconditional transferability of dividends and net profits after tax to their home countries. This means that you as an investor are free to transfer all of profits to your home country and all you owe Ghana is your tax.
This is much different than other countries that require you to reinvest a percentage of your profits back into their economy. Besides, Ghana also allows for the transferability of payments for loan servicing when it comes to technology transfer transactions. Plus, they make use of double taxation agreements to ensure that investors are not taxed both in their home countries and in the host country. 
14. Investor support schemes:
Ghana is one of those countries that see you through the entire process of your investment, from merely carrying out research to find out if Ghana is a good place for your business to finally setting up your business and settling in. It provides investor relation services for both foreign and local investors which ensures that your business is established smoothly in the country and that you are well linked to all the relevant government agencies.
Ghana's GIPC works to engage with all of the government agencies so as to provide various levels of support to the country's investors. Amongst these key agencies include the Ghana immigration service, the Development Planning Commission, and even the Ghana Revenue Authority. All of these agencies would be at your service throughout the investment process, making investing in the country a less challenging feat compared to other countries.
15. Resources provided for investors:
Another important reason to invest in Africa and Ghana is its ability to provide resources for foreign investors as a way to ensure that you and your business experience success. The GIPC heads this process by giving you access to just what you need to have your business moving in the right direction while it is in Ghana.
One of these resources is access to the GIPC land bank. They understand that securing land space for your business to be set up can be quite a strenuous process, and so the land bank helps investors to find the right and appropriate land for them to use.
The Catalogue of Joint Venture Projects is also a key resource that Ghana provides for its investors, as this is able to link investors who are looking to partner with local businesses with the right local partners in order to best carry out their business project. 
16. Investment protection:
Investment protection is very crucial, especially when you are investing in a foreign country. Ghana understands that you may have your reservations about your investment is protected, and so because of this, included in the Ghana 1992 constitution is the guarantee for the protection of investors and their investments. In addition, the GIPC Act ensures that you do not experience expropriation, which is only allowed in the case of national interest, and even then, must be accompanied by adequate compensation.
More so, the GIPC promotes investment in Ghana through the negotiation of the Bilateral Investment Treaties (BITS) with countries that have an interest. The treaties give investors the right to take Ghana to arbitration in any of the selected settlement forums, and this is to ensure that investors know that they are not in Ghana to be unfairly exploited, but rather to enjoy the mutual benefits. 
17. Ease of doing business:
This is one of the most popular reasons to invest in Ghana. Ghana is one of the easiest African countries to do business, and you and I know that investors very much appreciate a stress-free investment process in a country. Ghana's ability to make business investments as straightforward as possible can further be reiterated by the Ease of Doing Business Report 2019 awarding the country as the best place for doing business in West Africa.
Moreover, its competitive economy means that your chances of high returns on investments as well as high profits are significantly raised as Ghana was awarded the most competitive economy in the West African Sub Saharan region by the World Economic Forum Global Competitiveness Index in 2018. 
18. Investment reform program:
Apart from the presence of valuable natural resources in Ghana, the country is also committed to developing its physical infrastructure. In recent times, the nation has been able to establish an ambitious reform program that has been put in place to improve the investment climate for local and foreign investors alike. These efforts made by the Ghanaian government ensure a favorable environment for business investments in the country.
It has allowed Ghana to be recognized by the World Bank Doing Business Report in 2014 as the 'Best place for doing business in the ECOWAS region'. More so, despite the global economic downturn, Ghana has been able to retain an average economic growth of 7.4 percent.
19. International benchmarks:
You may not be aware, but Ghana is a country on the fast rise. Over the years, the country has become more and more developed compared to 20 to 30 years ago, which has led to it achieving an array of international benchmarks. Ghana has been named the number 6 overall in Africa by the Mo Ibrahim Index of African Governance in 2018. The country was awarded the most resilient economy in West Africa by the African Attractiveness Index in 2018 and it is rated the number 5 in Africa for human development. 
20. Hotel and hospitality industry:
The hotel industry in Ghana has been booming of recent, and any wise investor would be willing to dip their fingers in that honey pot. This industry in Ghana yields predictable incomes and profits as Ghana has invested more in tourism over the years and so tourists lodge in hotels throughout the year. Investing in hotels in Ghana is a sure-fire way to grow your profits and returns as a business investor.
Reasons to Invest in Ghana: To Conclude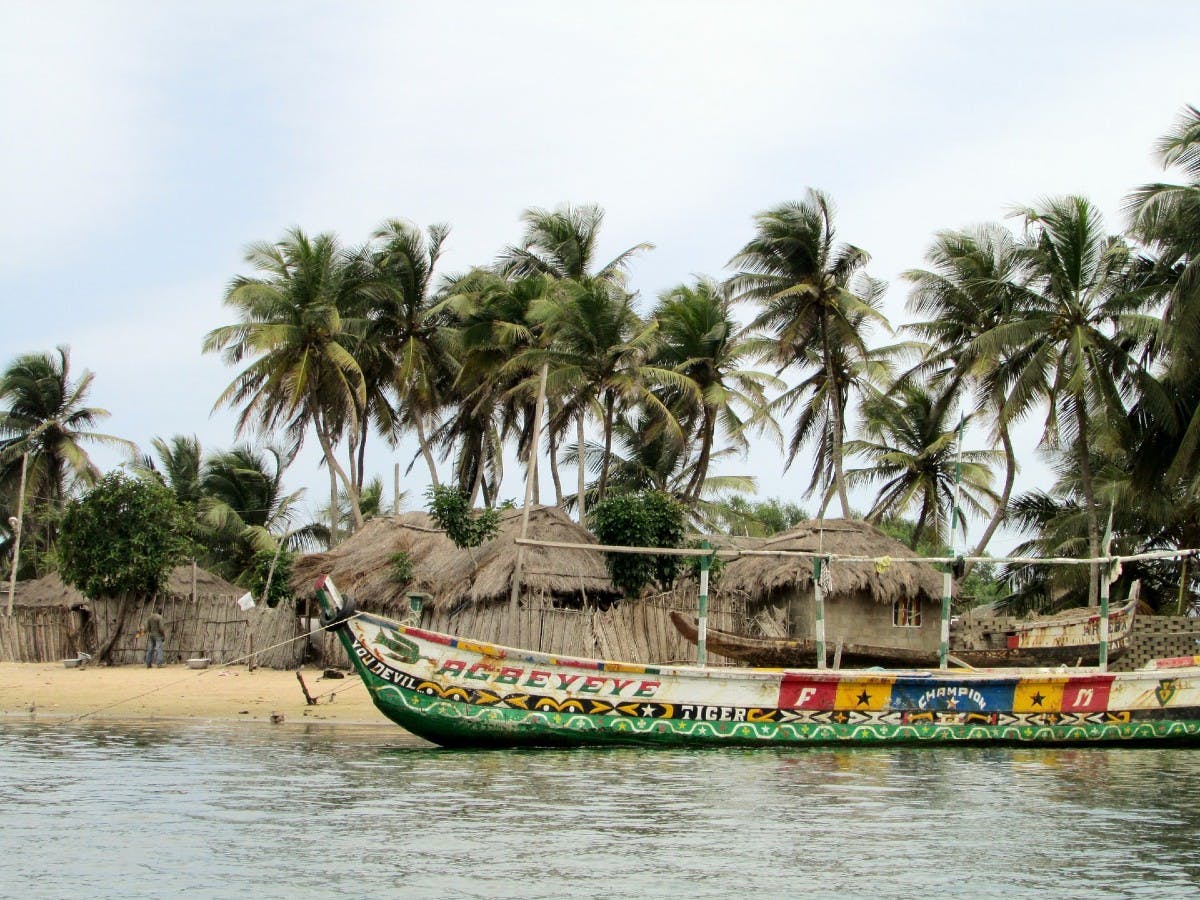 I hope you enjoyed reading this article on the reasons to invest in Ghana. More so, I hope it will help with your investment plans in Ghana. Also, check out my article on reasons to invest in Africa, which offers more insight on investing in Africa in general. I have also supplied further information on how to start a business in Ghana.
If you require any further information, feel free to leave a comment below.