15 Reasons to Invest in Tech in Africa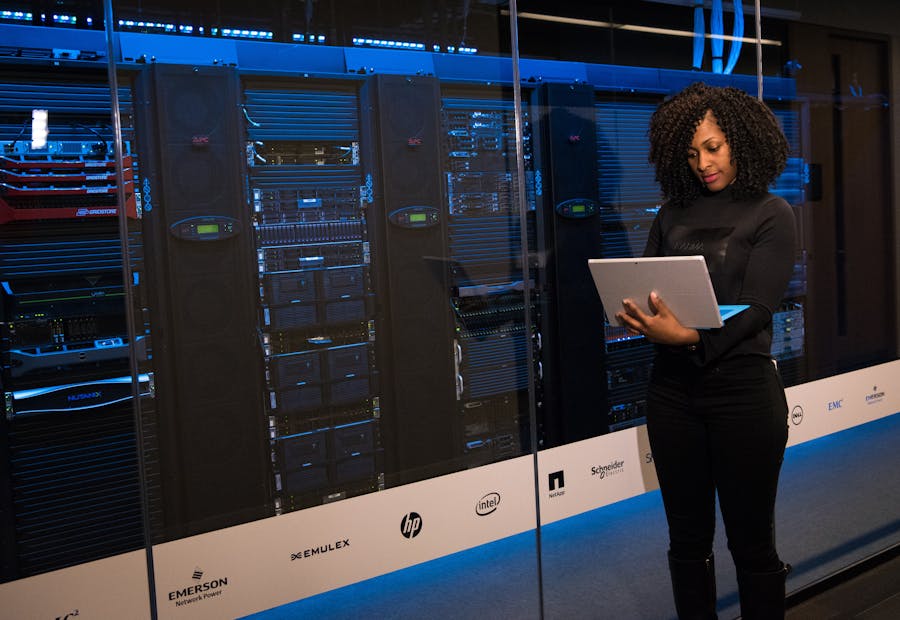 According to data compiled by Disrupt Africa, an African online publication, African tech startups received over 185.7 million dollars in funding by investors in 2015. This number has since grown over the past five years. If you're interested in investing in Africa and wondering what sectors to look into, or are merely curious about the surge in interest for African tech startups, this article is for you. Here are 15 reasons why you should invest in tech in Africa.
1. High innovation level
Countries in Africa are becoming more and more innovative, and are even embracing radical and disruptive innovations in the tech sectors. Take a look at the technology sectors in Lagos Nigeria, Cape Town, South Africa, Nairobi, Kenya, and many other booming cities in the continent; you'll be thoroughly impressed by how far they've come tech-wise. For example, South Africa is home to Custos Media Technologies, which uses blockchain to tackle digital piracy.
Also, in Rwanda, SafeMotos is a company that links vehicle telematics with an on-demand motorcycle taxi platform. Altogether, investors are drawn to innovation. The tech industries in Africa offer access to many opportunities to exploit the innovation that is currently taking the continent by storm.
2. High Social Impact
As advanced as Africa has become over the past two decades, there is still a lot of work that needs to be done. It has been recorded that about 80 percent of the continent's population—which amounts to around 330 million adults—do not have reliable access to formal financial services. This significantly hinders the growth and development of the people and Africa as a whole. More so, it has also been recorded that more than 620 million people on the continent do not have access to a stable, affordable, and uninterrupted power supply.
This is one factor that can significantly affect the progression of the continent's tech industry. These two statistics demonstrate the significant impact that investors can have. In fact, more than that, it also speaks to the high level of interest that investors stand to cash in on if they looked into the tech industries in Africa, especially with fintech and solar startups.
3. Great opportunities for return
When investing in Africa's tech sector, it is essential to note a mutually beneficial arrangement. Yes, investing in African tech startups does a lot of social good. It provides opportunities for entrepreneurs to fulfill their dreams and for small businesses to bring about a lasting change to their communities and country. However, this does not mean that providing funding for tech businesses in Africa is a mere act of charity. Investors stand to gain some serious returns on their investments.
For example, investing in a business that provides millions of people with easy access to mobile insurance products all over the continent would mean that investors can enjoy significant financial returns. Take a look at Nomanini, which is a company based in Cape Town providing technology for the distribution of pre-paid services; you'll see that investors continue to invest cash into the business as they are confident that they will benefit as well.
4. Big investors are doing so
One thing we know about investors is that they like to invest in gold mines. Many investors do not want to take risks, and that's fair enough, as high-risk investments could mean a significant loss for them. Instead, they wait to see what other investors are doing before deciding to take the plunge themselves. After all, it is a common saying that there is strength in numbers. So why don't we look at the facts? Well known international venture capital funds like Amadeus and EchoVC often invest in Africa's tech sector.
High profile individuals such as Mark Zuckerberg, Bill Gates, Steve Case, and Tim Draper are all investing in African tech start-up businesses. These individuals are well versed in the global tech industry, and they deem African startups worthwhile enough to invest in them. So, this should at least make you consider the space for your investments.
5. Improvement of skills
In the past, investors expressed concern about the level of entrepreneurial talent in Africa. They also worried about the levels of technological skills young African developers possessed. But, in recent times, things have changed rapidly, as more African tech developers and entrepreneurs continue to prove that they have the skills it takes to dominate the tech world. Africa continues to roll out success stories, as is evident with tech companies like Andela and codeX. These African tech startups that have taken it upon themselves to provide adequate training for the next generation of coders. In fact, even Google has gotten in on the game, providing facilities and support needed to ensure that tech developers in Africa acquire all the skills they need.
6. Support the growing ecosystem
One way to tap into Africa's tech industry is by investing in African tech hubs. African tech hubs have been discussed at length over the years, and their impact on the continent cannot be overstated. They ensure that African startups, all over Africa, can develop as planned by supporting them with the technology they need. Investing in African tech hubs is the same thing as investing in Africa as a whole, as these hubs work towards providing African entrepreneurs and businesses with significant resources. There are many tech hubs in Africa, and their high-quality performance contributes to the growth of the business ecosystem.
7. Rising middle class
The middle class in Africa is growing, that's a fact, and rapidly. As of 2018, it was stated by Quartz Africa, an African online publication, that the middle class reached a whopping 330 million adults. At the same time, it is difficult to accurately depict the number of middle-class citizens in the continent as it now, it is safe to say that the numbers are rising. As the African middle class grows, so does their purchasing power and willingness to spend. As such, they are likely to spend more on convenient products and services such as on-demand home cleaning services and virtual personal assistants. These advanced purchases will continue as the middle class grows, even more, so to get ahead of the game, it's wise to invest in the tech sector and startups now.
8. Backing from Government
For a long time, African governments have been accused of having a waning interest in the tech industry. There has been talk of neglect regarding tech startups and the tech ecosystem in Africa as a whole, but that's been dealt with in African countries. When you look into some of the more advanced and diverse counties like South Africa, Kenya, Rwanda and Madagascar, you would realize that their government is heavily involved in their respective tech sectors.
In fact, these governments are even playing a more significant role when it comes to supporting the sector. For example, recently, the Egyptian government launched its funding for tech startups to help the progression of the industry. Efforts like this from the government make the tech environment friendly enough to attract investors.
9. Great opportunity for growth
If you take a look at more developed countries, it is evident that most of the population have their mobile phones, and enjoy perks such as easy and cheap internet access, altogether, they use all sorts of tech in their various industries. Then there's Africa; while a fraction of the population enjoys similar tech benefits, it is not as expected. Home to over 1 billion people, a majority still do not have access to stable electricity, an internet connection, and even online banking.
As bleak as this looks, it poses as an opportunity for tech investors. Africa has the opportunity to grow as opposed to developed continents. Global tech Investors, such as Google and Microsoft, have recognized this, and so continue to invest in African tech.
10. Social innovation
The great thing about the tech space in Africa is that businesses have to support each other. In South Africa, a company called SmartXchange brings together successful business people to meet up with tech startups monthly to offer them advice. Iceaddis, an Ethiopian company, promotes social interaction in the tech industry and supports multiple projects led by young tech entrepreneurs. More so, RLabs, a company in Cape Town, offers $20,000 in investments annually to aid the growth of small tech businesses. All of these initiatives by more prominent tech companies promote the advancement and development of smaller tech firms
As such, they further lay the groundwork for the growth of the entire industry. This provides more investment opportunities shortly.
11. Global Impact
Investing in African tech is the same as investing in the world at large. The presence of African tech hubs in the continent allows for talented African developers, startups, and businesses to not only get involved local projects but global projects as well. Typically, African developers would have to leave their home countries to gain access to international opportunities and projects. Still, through investments in the African tech space, developers are given a chance to get in on the global game from their very own countries. It is no secret that Africa is blessed with tech talents, and so investors exploring that space does not only usher in employment opportunities for developers and startups but also make them active members of the global tech industry.
12. Diversification
In most African countries, you should be able to find at least one startup hub. As of now, there are over 90 major tech hubs on the continent. These tech hubs are particularly attractive to investors as they offer startups affordable internet access, office spaces, and stable electricity, which, of course, are some of the basic things needed to compete on a global stage. As there are several tech hubs in Africa, this is an opportunity to spread out investments across several hubs. This provides them with low risk and possible high reward investment scenario. It equally allows them to invest at a base level in a market that is virtually unknown to them.
13. Higher levels of education
In Africa, the level of education amongst the population under 25 (approximately 43 percent of the total population) is rising at an encouraging pace. More and more people are attaining both secondary and tertiary levels of education. Because of this, they are becoming more tech-savvy and eager to see changes in their communities and countries. With a working-class population that is more technologically advanced, hard-working, knowledgeable, educated, and passionate, it's no surprise that investors are interested. This group of people will produce the new age of tech entrepreneurs, and so investors want to get involved in the game from the get-go.
14. infrastructural development
The investment in African infrastructure has grown and risen over the years. Countries like Kenya, South Africa, Ghana, Ethiopia, and Uganda spent significant resources improving their infrastructural facilities. This year alone, Kenya has invested up to 55.6 billion dollars on improving its telecommunication and power generation infrastructure. With expected results ranging from decreased production costs, increased business competitiveness, and an increase in foreign direct investments, Africa is becoming a honey pot. The governments' spending on infrastructure has led to growth in several industries, including the tech sector.
15. Economies of scale
Africa is home to some rapidly growing nations. It's actually on paper that Kenya is the third fastest growing economy globally, after China and the Philippines. Its economy accounts for over 40 percent of the GDP for the East African Communities (EAC), and its currency is currently one of the best performings in that region. It has a population of a young and highly educated workforce. Nigeria is also a country to look out for, as it boasts of telecom companies and advanced banking options. Growing at an average rate of 7 percent per year over the past decade, the country and several other African countries are very attractive for tech investors.