12 Great Sunscreens For Black Women 2023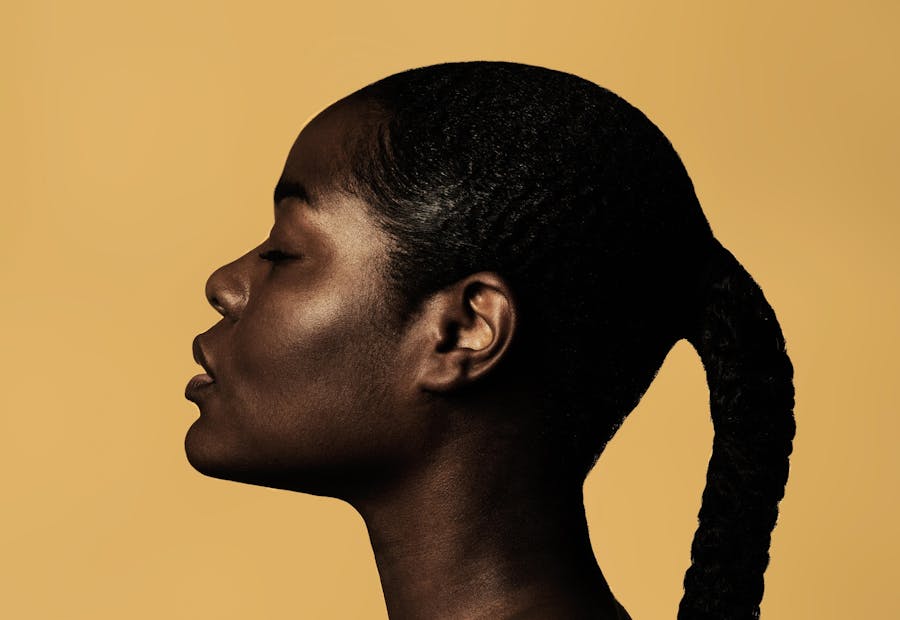 Sunscreen is mandatory for everyday wear. However, a skincare misconception that has been spread is that people with dark skin do not need to wear sun protection all the time. The notion is that melanin protects the skin. Therefore, there is no need to protect one's skin against sun damage. I'm here to tell you that that is a lie. No matter your skin tone, you must wear sunscreen daily.
I mean, melanin is beautiful and all, but it does not protect your skin from sun damage. You will likely get skin cancer when you do not protect your skin against sun damage. This is because even though people with darker skin have some natural protection against the UV light rays from the sun, the highest possible level is SPF 13.
And this is different from the recommended level of sun protection that the skin needs. The recommended SPF for sun protection is SPF 30 for daily use and SPF 50 if you will be in the sun for over two or more hours. So, people with dark skin are less likely to get skin cancer, but their conditions are worse when they are diagnosed with skin cancer.
That is because it is found out when it is too late. Another thing to note about not applying sunscreen to your beauty care routine is that it can worsen any hyperpigmentation. Hyperpigmentation is when there are darker patches of skin from excess melanin production. If you treat this hyperpigmentation, you'll do more for your skin if you apply sunscreen.
There are lots of sunscreens in the beauty market. However, only some sunscreens are best for some skin tones, especially those with darker skin tones. So if you apply just any sunscreen you see on the market, there's a higher chance that when you apply one of them, you will end up looking like a ghost. It doesn't matter whether the sunscreen is mineral or chemical. They usually only partially disappear on deeper skin tones when applied to the skin.
Some develop ingenious ways to blend their sunscreens so they do not look chalky instead of going without their daily sunscreen treatment. Wouldn't you rather want to find a sunscreen that blends effortlessly with your darker complexion without making you look like a ghost? Fortunately, sunscreens suited for darker complexions are springing up on the market.
They include formulas that protect the skin from the sun's dangerous UV light rays without leaving behind a white cast. Here are some of the best sunscreens for black women, which have come highly recommended over time.
   Black Girl Sunscreen SPF 30
  The name of the sunscreen makes it obvious. This product was made for black women. The black girl sunscreen SPF 30 comes highly recommended because it does not leave the ghostly white cast. It is also moisturizing and comes in a lotion form that leaves you begging for more. It is also useful for daily sun protection for the face and body.
Its key ingredients are jojoba and avocado, cacao, carrot juice, and sunflower oil which deeply hydrates your skin and treats signs of ageing, and even acne spots, leaving your skin looking young and refreshed. It is also fragrance-free and water-resistant. Its water tolerance is up to 80 minutes, that is, an 1 hour and 20 minutes.
 After application, it does not linger on the skin. It dries clear, so you can use it before you go out or apply any makeup product. Most people wish this product would come bigger. That is why you can buy two. On their website, this product costs $19.
   Ilia's Super Serum Tint SPF 40
This sunscreen is a three-in-one formula, foundation, sunscreen, and moisturizer in one product. The beauty product is a multitasker packaged in a tube. As a foundation, the Super Serum Tint delivers a dewy coverage with a natural finish. It contains products like niacinamide which smoothen skin texture and refines uneven skin tone.
Another key ingredient is hyaluronic acid which helps to replenish the moisture levels in the skin and improves skin elasticity without clogging skin pores. The Ilia Super Serum Tint SPF 40 is suitable for any skin type. It comes in 27 shades, so there is a shade for darker complexions. This beauty product costs $48 on Amazon.
    Cotz Flawless Complexion Tinted Facial Mineral Sunscreen SPF
This formula comes in a tinted and lightweight form. A tinted sunscreen comes in different shades to match your skin tone. Tinted sunscreen like the Cotz Flawless Complexion Tinted Facial Mineral Sunscreen SPF blends with darker skin tones and protects against hyperpigmentation and melasma.
This product consists of active zinc oxide and titanium dioxide, providing the perfect barrier against the sun's harmful rays with broad spectrum protection and an SPF 50. If you constantly experience breakouts, this product can be of huge help. Also, it is beneficial for dehydrated skin. This product is gluten-free and paraben free.
Thus, it does not contain harmful chemicals that may harm your skin. It is also non-comedogenic and more suitable for people with oily skin. The sunscreen costs $27.50 on its website.
   CeraVe Ultra-Light Moisturizing Lotion With SPF 30
A highly recommended sunscreen you can incorporate into your beauty care routine is the CeraVe Ultra-Light Moisturizing Lotion with SPF 30. Not only that, it protects the skin against sun damage. It moisturizes the skin leaving it with a mate finish. This product is lightweight and non-greasy. It contains ingredients like hyaluronic acid and ceramides, which enable the skin to retain its natural moisture and restore its barrier.
 Dermatologists developed this sunscreen, and constant use of these products can prevent premature signs of ageing or skin as well as skin cancer. It is non-comedogenic, oil-free, and fragrance-free. You can find this product in stores and on the CeraVe website. The sunscreen sells for $18.
   Mele No Shade Sunscreen Oil.
You may not be the hugest fan of how sunscreen feels on your skin, so you would want an option to switch it up by spraying sunscreen oil. The Mele No Shade Sunscreen oil may be the perfect choice for you. This sunscreen easily absorbs the skin, and it is lightweight. The beauty product has an SPF of 30 and is not greasy. This product has been designed against skin discolouration.
Thus it does not leave behind a noticeable residue. This sunscreen oil does not contain parabens, alcohol, or mineral oil. This product is quite affordable as it costs $17.
  Hydra Vizor SPF 30 Sunscreen Moisturizer
The Hydra Vizor SPF 30 Sunscreen Moisturizer is a Fenty Beauty production headed by popular musician Rihanna. This sunscreen is suitable for all skin tones without any flashbacks, evens the skin tones, and reduces dark spots. The formula has a light desert melon scent and softens fine lines and wrinkles. When applied, it absorbs into the skin instantly and does not leave a greasy finish.
The sunscreen moisturizer defends the skin against environmental elements and hydrates the skin simultaneously. This product is non-comedogenic, vegan, fragrance-free, and gluten-free. Some key ingredients include Kalahari melon, niacinamide, hyaluronic acid, and Aloe. These ingredients contribute significantly to the skin by clearing dark spots, hydrating and soothing, and providing the skin with essential vitamins for a glowy natural outlook.
This Fenty Beauty production costs $38 on the Fenty Beauty website.
   Supergoop Unseen Sunscreen SPF 40
This list is incomplete without the Supergoop Unseen sunscreen SPF 40. It is a clear, oil-free product with a velvety texture that works well with deeper skin tones and leaves behind a matte finish. The weightless, scentless gel-like product can also be used as a primer as it smoothens the skin and prepares it for makeup.
 This sunscreen contains antioxidant properties and broad-spectrum SPF protection against the sun's harmful UV rays while filtering blue light. This product is sweat and water-resistant with a tolerance of 40 minutes. It costs $36.
    EleVen by Venus Williams Game. Set. Match. Body Lotion SPF 50
One fun fact about the sunscreen lotion is that tennis professional player Venus Williams created it. This lightweight lotion is meant for daily use for the whole body, unlike some sunscreens that are facial creams. This product has a broad Spectrum SPF 50. it contains zinc oxide, one of the essential ingredients of any sunscreen product.
The easily absorbent sunscreen lotion is water and sweat-resistant for up to 80 minutes each time it's applied. It is suitable for all skin types and those with different skin tones, including those with darker complexions. This beauty product Is vegan and gluten-free and combines sun protection with daily skin hydration. Users of this product can testify to its light citrus scent.
It sells for $38.
   Farmacy Green Defense Daily Mineral Sunscreen SPF 30.
This fast-absorbing, fragrance-free, broad-spectrum SPF mineral sunscreen is another win for black women. At first glance, it is normal to be taken aback as it looks like the sunscreen will not blend in with a darker skin shade. However, it can blend into the skin without leaving behind a white cast. The sunscreen can either be worn on its own or under makeup.
The Zinc oxide in this product lies on the skin's surface and deflects harmful Sun rays. This product contains winter cherry and beta-carotene, which protects the skin from blue light. It also has an added ingredient of moringa, which removes impurities caused by external environmental elements.
Another benefit of using this sunscreen is that it protects the skin from early signs of ageing. This mineral sunscreen is paraben-free and mineral oil free. On the Farmacy beauty website, this product costs $36.
.  Laneige Hydro UV Defense Sunscreen Broad Spectrum SPF 50
If you have a black woman with sensitive skin, this is a perfect choice for you. This is due to the added ingredient of Centella Asiatica, which soothes irritation. This product is a Broad spectrum SPF 50+ facial sunscreen that moisturizes and soothes with a natural invisible finish. Though it is especially suitable for sensitive skin, it is for all skin types.
This product contains glycerine and hydro-ionized mineral water, which moisturizes the skin. On its website, the Laneige Hydro UV Defense sunscreen broad spectrum SPF 50 costs $30.
  Dr. Brandt Liquid Sun Shield Daily Brightening Mineral Sunscreen SPF 50
This sunscreen is another great choice for black women. The Dr. Brandt Liquid Sun Shield Daily Brightening Mineral Sunscreen SPF 50 is a lightweight SPF sunscreen that provides the perfect block against the sun's harmful rays. It is made for all skin types but will be particularly suitable for people with sensitive skin.
The formula contains non-nano zinc oxide. Non-nano zinc oxide is a sun filter discovered to be more effective than titanium dioxide, a known ingredient in most sunscreens. It also contains plankton extracts that promote youthful skin and reduces age spots. When applied to the skin, it leaves behind an invisible finish, so it is suitable for all skin complexions.
On the Dr. Brandt website, this sunscreen sells for $65.
  Shiseido Ultimate Sun Protector Lotion
Another option you can choose is the Shiseido Ultimate Sun Protector Lotion. This sunscreen is not meant for facial protection alone. It can be applied from head to toe. It has an SPF of 50+ and a protective veil activated in heat and water. When rubbed on the skin, it quickly absorbs without any residue. This lightweight and invisible lotion is meant for all skin types and is non-comedogenic.
It is also specially formulated to be water and sweat resistant for up to 80 minutes. Aside from these qualities, it has moisturizing qualities too. On its website, this sunscreen lotion costs $49.
Conclusion
In a nutshell, you should not play with applying sunscreen. It is a must-have. Thus, here are some great choices in sunscreens you can explore as a black woman that is available on the beauty market. You can choose to experiment with each of them if you have the means available till you get one that agrees with you.