10 Business Ideas in Rwanda 2021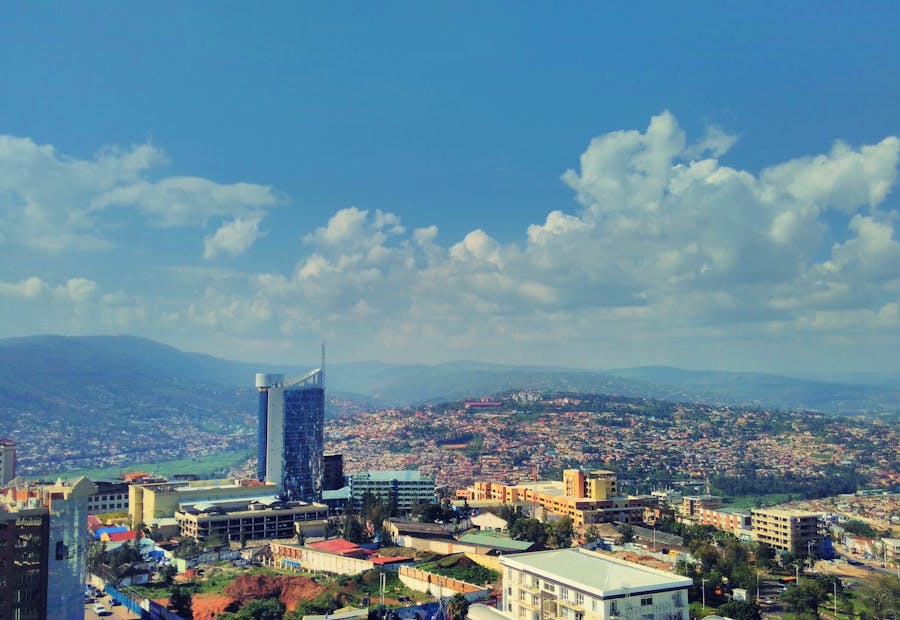 The African continent has seen many of its indigenes leaving; many of them through illegal and deadly migration routes, and others via legal emigration programs. It's easy to take a look at the people leaving and wonder why they're running away. Upon research and inquiry, the answers remain the same; there are too many problems in Africa, some include the lack of jobs and opportunities. 
On the other side of the spectrum, a lot of Africans are finding new and even more exciting business trends that bring in a lot of income. Most people catching on are from Europe, the USA, India, China, and the Middle East. They have identified all the potentially lucrative businesses leading them to flock our continent in search of these precious resources. Our article follows their lead, to unearth some of the most profitable businesses in Africa, Rwanda to be precise. The country is gradually becoming one of the most developed African nations, from their real estate to agricultural sectors.
Exporting African foods 
One of the most lucrative businesses in Rwanda is agriculture. Like many other countries in Africa, Rwanda is rich in natural edible resources. The process of exporting unprocessed commodities such as coffee beans and raw cocoa annually has provided Africa, in general, with thousands of job opportunities, raking in billions of dollars in potential income. The sad part of export is that the exported raw material is transformed into premium gourmet coffee and chocolate by factories located in Europe and North America. These products are then imported and sold in Africa at high prices.
In a nutshell, this doesn't make a lot of sense. For this reason, many farmers and entrepreneurs in Rwanda have created businesses that fill the gap in both local and international markets through the development of uniquely African product brands. These brands are processed so that they have the potential to become significant hit products on the market. Some of these are 'Made in Africa' organic chocolate brands and chocolate bars made from cocoa beans, which are harvested and processed within the continent. These chocolate bars are then exported internationally, raising thousands of dollars from international investors. The same goes for coffee beans. The world's largest coffee producer is found in Africa, no, it's not Starbucks. By investing in locally processed coffee beans, you help in the creation of more reliable product brands that can compete on the same level as foreign competitors.
Off-grid Solar Energy
Another business opportunity in Rwanda and Africa as a whole is off-grid solar energy. Our continent presents a clean and open slate for renewable energy, especially solar energy. At the same time, policymakers in North America and Europe debate on the most appropriate energy transition strategy for their countries. The demand for off-grid solar solutions is massive, which is why solar energy has become the most attractive business opportunity in Africa right now. Solar power and the race to spread it across Africa has become a multi-billion-dollar endeavor, both for local and international investors and entrepreneurs. There's nothing better and more economical than tapping energy directly from the sun, a free energy source to meet all needs. As it stands, Africa receives up to 300 days of sunlight every year, making its off-grid solar energy extremely valuable. 
One solar power developer, BBOXX has raised more than 60 million dollars from its investors, to increase their business footprint across Africa. This has been replicated by several other solar energy companies in Kenya, Nigeria, Ethiopia, Ghana, and Tanzania. In total, these countries have received roughly 1 billion dollars from investors, which helps in the expansion and growth of their businesses. As a potential solar investor, you're bound to benefit significantly from private sector funds and government funds that cater to clean energy sources. The off-grid business is indeed an exciting industry to watch within the continent.
Digital Financial Services
Several global companies and investment bodies have projected that over the next few years, the Africa fintech industry will contribute up to $150 billion to the continent's GDP. This calculation has led loads of international bodies to run back to the continent, falling over themselves to invest in fintech companies. The financial services industry in Rwanda is currently the hottest emerging industry in Africa. Digital financial services, known commonly as fintech, attract a lot of international capital and backing from investors. The reason for this blow-up is pretty simple. In Africa, there are many unbanked individuals. Many people own mobile devices, but only a handful have access to formal financial services. Such statistics propose a vast market for fintech indeed. 
Some famous fintech companies include Tala and Branch from Kenya, Expensya from Tunisia, and Piggbank from Nigeria. These companies have raised over $150 million, which is highly impressive compared to competitors around the world. It has been speculated that the fintech industry in Africa, and Rwanda specifically, will remain a very lucrative business and investment opportunity for years to come, gripping both local and international investors. It is the best business to watch this year.  
Exports!
This is one of Rwanda's key priorities and a significant contributor to its economy. The business of exports in Rwanda builds a number of profitable businesses while supporting national development. Your business can be managed from abroad with ease, making it perfect for the African diaspora. With exports, you also get to provide services to your clientele, which may be located in the UK, US, Dubai, or the Americas. Furthermore, in Rwanda, there are many lucrative export businesses you can invest in, but the route that offers you a lot of opportunities is coffee.  
Globally Rwanda is known as a major coffee exporter, with its coffee being recognized and sold globally. Despite this, local Rwandans do not drink that much coffee. The current focus of all coffee businesses in Rwanda is to improve local value addition so that the entire production process is done globally as opposed to only growing the beans. The aim is to find means of roasting, packaging and branding the coffee to increase sales of the product on the global market. Rwanda has only 16 coffee roasters, meaning that you will have extensive opportunities in this sector.
Luxury Tours
Making money while you travel is probably one of the most amazing things you can do while in Rwanda! Even better is the fact that it's easy to start too. There are several members of the African Diaspora who have made their return to Africa a way to start tour and travel companies. With Rwanda slowly growing in fame, there's suddenly a need for a high-end tourism market, much like Singapore.
There are several things to love about Rwanda, apart from their amazing lakes, landscapes, villages, and ecological parks. Some of the unique things that tourists love include their lack of traffic jams, extreme cleanliness, and orderly manner of doing things. It is, therefore, no surprise that hotels such as Radisson and Marriott have opened their doors for tourists and locals alike.
In Sub-Saharan Africa, Rwanda is recognized as a major conference and convention hub, second to South Africa. Considering how small the nation is, such a position is imposing. It also means that for investors, conference tourism is another business opportunity they can venture into.
Virtual Education
Currently, all across the African continent, there's a trend of academic inflation, where many individuals are investing in specialized academic diplomas, degrees, and certifications. These higher certifications are being sought to compete easily for the limited job opportunities available in the continent's labor market. Such diplomas and degrees boost one's CV, making the holders more impressive to any potential employer either for employment, career progression, or promotions. In Rwanda, the demand for such certification has led to many educational institutions outside Africa receiving an average of $50,000 per person.
Though many of the institutions abroad are credible, several others are fake. They are involved in an elaborate scam that offers innocent people admission for non-accredited degrees, courses, and programs.  The demand for quality higher education in Africa is in constant evolution and, as such, offers a very lucrative business opportunity to budding investors.
Virtual education offers accredited courses, thanks to strong partnerships with universities all over the globe. The degrees are offered online, with flexible timetables to suit underserved markets within Africa. Typical online courses are most suited for those who cannot afford standard tuition fees, have work obligations and people searching for flexible learning options. An example of these programs is UNICAF and this education startup has over 16,000 students currently signed up. From their investors, they have raised millions of dollars, which was used to grow their student enrolment over the years. In the coming years, we believe the growth in virtual education will be an exciting business opportunity for investors.  
Africa Conference Production
We mentioned the growth of Rwanda as a tourism hub, especially for international conferences and conventions. This is currently a booming service in the country, to the surprise of many. Eight out of every ten passengers on most planes that land in Rwanda is a conference delegate coming into the country for one convention or the other. These individuals are welcomed at the airport by special assistants and whisked away to high-class residences for their programs. All services related to conference production are taken very seriously by the Rwandan government, and this has helped them position the country as a conference hub in Sub-Saharan Africa. As a potential investor, you could create, organize, and produce your conferences, providing all related services and logistics at a cost!
When planning your conference, you can choose to go with an all-African or East-African theme. Depending on where your delegate is from, this will enable you to sell the country and the entire continent during the proceedings. The sales of tickets and sponsorships will act as a significant money source, and the delegates invited will offer you many fantastic business contacts and opportunities you might not have had access to before. Business sectors such as manufacturing, agri-business, ICT, and investments are very viable and potentially successful areas in Rwanda. On this basis, your conferences can improve and transform their economies. All in all, conference production is a great strategy!
Outsourcing 
One huge multi-billion-dollar transnational industry in Rwanda and Africa is business process outsourcing (BPO). By the year 2023, this industry is expected to reach a total of $52 billion, with its steady growth rate of 11% per year. Several leading companies across the continent have increased their demand for more data, multi-platform presence, and real-time services, thanks to the rising dominance of e-commerce and the digital economy. Their demand results in the need to outsource functions like human talent, data processing, accounting, and customer services to meet their targets. In countries like Senegal, Mauritius, Morocco, and Tunisia, the number of BPO companies have skyrocketed. Each company employs over 1000 people, therefore, reducing the unemployed population. From a handful of BPO companies in 2005, the number of these establishments has risen to over 200, as of 2018.
Starting a BPO on African soil should be considered for various reasons, the first being the low cost of operations. In Africa, BPO centers don't need much to start up. This also means the said companies have more liberty to be profitable and competitive. The countries with top quality internet speeds also have an increased quality of service that leads to customer satisfaction. With the gradual expansion of the digital economy globally, investors and large enterprises are looking to BPO firms to meet and exceed all their outsourcing demands within short periods.  
Film Production & Distribution
By volume, Africa's film industry is the second largest in the world, after India's Bollywood. The industry is also known to produce more films than America's Hollywood. With such statistics, it is right to say that our film industry has a lot of potential. Sadly, this potential is being held back by several factors such as low-quality and low-budget productions, and a distribution system dogged by piracy. Despite all these shortcomings, the African diaspora and the African continent identify African movies as extremely popular on and outside the mainland. Anyone looking to invest in the film industry is bound to gain a lot of profit, especially since the introduction of organizations like Netflix.
Netflix has launched its global video-on-demand revolution, which has changed the game for movie production and distribution in Africa. African movies such as Beast of No Nation, The Wedding Party, and October 1 have been distributed exclusively by Netflix, with the company also purchasing the global rights for Lionheart, a Nigerian produced movie. To open the continent's film industry to a worldwide audience, Netflix ordered an original African series in 2019 with its massive $13 million budget for all original productions. Besides Netflix, some local film distributors have become global competitors, namely MultiChoice and IrokoTv. 
To empower African film producers to tell more compelling stories, there needs to be better funding and stiff competition for their content both within and outside of the continent.
Apartments & Hotels
Rwanda's real estate sector will remain an exciting space for entrepreneurs and investors for years to come. This Is due to the combined impact of rapid urbanization, a strong economic potential, and high population growth. The continent's real estate sector features different exciting segments, from office spaces and affordable housing to industrial property and retail opportunities. With only a few significant players, the apartment hotel is still relatively new. These buildings are also referred to as long-stay or serviced hotels and apartments. They bring the best blend of the condo and hotel to the end-user, making them a tremendous emerging real estate niche in the nation.
The growing demand for apartments and hotels in Rwanda stems from the rise in global business travel, corporate mobility, and an increase in international job assignments. As the rise of businesses and investment opportunities in Africa continues to attract global players across the globe, it is safe to say that the demand for sophisticated, massive and well-scaled apartment hotels will also rise, causing a boom in the real estate niche.
There are several business opportunities in Rwanda, and in Africa as a whole. The best thing to do, is research lucrative sectors, to find out how they work and the best investment methods to consider. It is true that Africa has a lot of problems, but instead of dwelling on these or relocating, investors should rather focus on solving Africa's unique challenges. Doing this will involve the creation of new and highly innovative products and services to attract both local and international investors and to catch the world's attention. Investing in businesses on the continent will create more wealth for Africa and also open up more job opportunities.