10 Best Beauty Stores in Accra, Ghana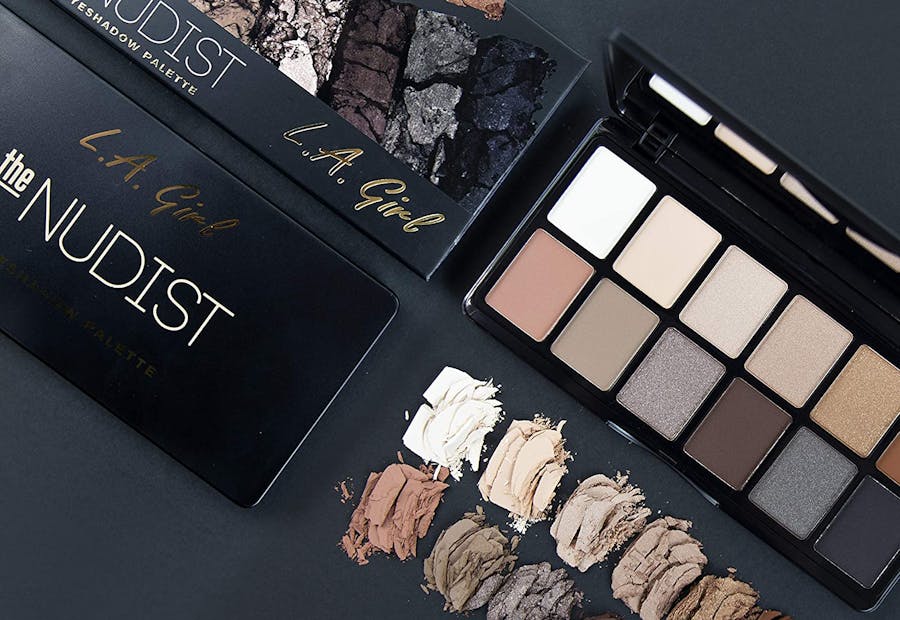 If you're looking for the best beauty stores in Accra, Ghana shops, I'm here to help. My name is Joanna. I'm a hair, beauty, and lifestyle blogger based in Ghana. Continue reading for and don't forget to follow my Facebook page, where I share more hair, beauty, and lifestyle tips.
Beauty is one thing most women are concerned about even if they do not mention it explicitly, they do think about it in their subconscious minds. With the ever-evolving trends of the world, standards of beauty also change. Although some people do not fuss about their skin or makeup, many women try their best to take care of their skin with various skincare products and cosmetics made available to them.
Ghanaian women have different skin tones and variant dermatological needs for which they look for the right products that will complement them. There are many shops in Ghana selling skincare and makeup products; here is the best cosmetics shop you can find in Accra, Ghana's capital city.
Rosneez Cosmetics
Rosneez cosmetics, located at Ayensu Estate junction, on the Dodowa- Oyibi, is a cosmetic shop with various skin care products and hair products, and perfume from different producers. With a 4 star rating on their website, Rosneez has in-stock products like Olay, Dove, Clear Essence, Mary Kay products, Mizani, Makari, and others. They also have their handmade skin care range known Asili Glow skincare range, which includes the best skin toning cream in Ghana, toning goat milk lotion, exfoliating cleanser, and a host of others. They have perfumes from trusted brands like Calvin Klien, Playboy, Carolina Herrera, Chris Adams, and Dunhill. They are open from Mondays to Sundays.
Beauty Express GH
Although based in Ghana, Beauty express GH procures all its products from the UK.  Located in East Legon, one of the plush cities in Accra, they ship their products worldwide. They have excellent customer service, and it is relatively easy to shop with them. Some of the products they stock are complexion capsules, anti-aging products, acne and Rosacea, products for dry skin, foundations, concealer, lipsticks, perfumes, and colognes for men and women, and the best facial cleanser in Ghana.
Solutions Oasis LTD ( beauty secrets)
With their products locally made in Ghana with shea butter and cocoa, solutions oasis ltd makes organic skincare products that are suitable for all skin types. Shea butter is sourced from Ghana and other parts of Africa, and it is good for the skin.
 They offer their clients only the best and give them value for their money. They have reviews from customers stating how beneficial their products have been to them. They have organic skin care products like black soaps, creams, and lotions for all. They are located in Haatso, a suburb of Accra, and they are open from 8 am to 5 pm only on weekdays.
Fenty Beauty GH
This a world-class beauty shop that has over ten years of experience in the beauty industry. Their products are made so that there is something for everyone, regardless of skin colour. Their Fenty shimmer foundation has about 50 shades, which means it is an all-inclusive line. Their products are long-lasting and good for the skin. They have the best facial cleanser and makeup in Ghana. They have one of the best foundations for African oily skin. Fenty Beauty GH is a pro when it comes to makeup in Ghana.
Everything beauty GH
Everything beauty GH is a makeup store with a wide range of products from Maybelline, to Fenty, to mac, to Mary Kay, to NYX, Naked ( one of the best eyeshadow palettes for dark skins), and many others. They are committed to helping you care for your skin correctly, so they have in stock quality skincare products like oil-free acne moisturizer, CeraVe lotions and cleansers, and serums. They offer delivery services and are heavily present on most social media platforms.
The Twin Makeup store
This shop, in particular, is owned by some twin sisters. They pride themselves as the most significant makeup and cosmetic shop in Kumasi, Accra, and Ghana as a whole, although that is arguable. They sell only authentic skincare products and makeup. They open from Mondays to Saturdays. For concealers, eyeshadows, brushes, pencils, powder, highlighters, girlboss products, Maybelline, Fenty, NYX, Classic makeup, and anything you need for your makeup, head to their Instagram page, and they will be sure to sort you out.
Nohemi Naturals
Nohemi Naturals, just like the name, is a skin care company that produces only natural products from organic sources. All their products are carefully made in Ghana to suit all skin types. They are located in Weija, Accra and offer the best services you could find in town. Their products are Shea butter, Cocoa butter, Virgin coconut oil, Neem oil, Activated charcoals, African black soap, and other essential oils. If you know the many health benefits of cocoa butter, you will head to their shop to get some for yourself.
Ghandour Cosmetics
For about 15 years, Ghandour cosmetics have become a household name in Ghana and some parts of West Africa. They have a wide range of hair and skin care products suitable for all ages and skin types. They have deodorants, powder, hair relaxers, body creams, baby oils, body mists. They have products for body care, hygiene care, hair care, and baby care. They have been in business for a while and seems to have gathered a good clientele as they provide excellent and affordable products. They have employed about 600 people in their shop in Accra.
C'Eliore Naturelle
Located at Kingfisher Avenue, Achimota-Accra, C'Eliore Naturelle produces organic and natural products for the body and face. These beauty products are suitable for all skin types as they exfoliate, rejuvenate, repair, and restore skin to how it used to be. Their products are safe to use and gentle and soothing on the skin. They have shea body oil, face masks, and bath salts.
Care to Beauty GH
This beauty shop has many quality products that do not have any adverse effects on users' skin. They are based in Accra, Ghana, but they ship their products all over the world. They have products for the face, body, baby, and mother, hair, makeup, perfumes, men products, and many more. They make it so easy to shop on their website. The prices and pictures of the product are boldly on the page, so you see what you are getting. They have brands like Clinique, Filorga, L'Oreal, Skinerie, Shiseido, NYX, and many others.