Understanding Your Body Shape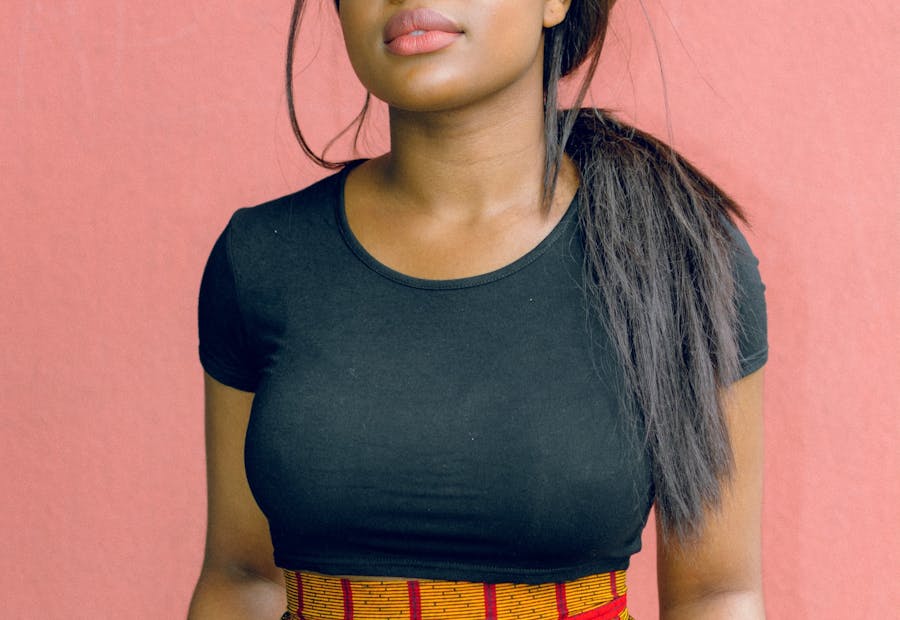 We live in an era of body positivity. It is easy to see that a lot of women endorse this too. Inclusive in the spirit of positivity is the ability to understand body shapes. There are different body types and sizes. It is part of what forms our identity as a person. There is no average body type. Some people are curvier. Some also have an athletic outlook.
Others have narrow hips and larger busts. It is what makes all women beautiful in our own right. Our body shape can be ascertained from several factors. These factors include fat distribution, muscle mass, bone structure, genes, age, and lifestyle. As of 2004, female bodies were categorized in terms of shapes. So, there was the hourglass, rectangular, diamond, oval, and triangular figure.
Those were the broad categories with which women's bodies were categorized. Eventually, the fruity way of categorizing body shapes came up and is still used. The fruity way made the illustration of body types a little visual and easily explained how a particular body type looked. For instance, someone with an apple shape, also identified as an inverted triangle shape, has wider shoulders and big busts with narrow hips.
It becomes easy to visualize this body shape when you look at the apple fruit. Since the apple subtly has that description. However, not everyone favors having their body shape described with a fruit. Some feel that these terms are derogatory and objectify the bodies for people to evaluate. Regardless, these are the terms that are widely used.
But the good news is that there have been additions that do not use the "fruity metaphors" to describe the body shapes. When you understand your body shape, it is easy to dress well according to your shape. Also, you can easily relate to other women's bodies. It also does not help when there are comparisons against other body types. All body types are beautiful, and that is what is most important.
Read on to find out about the body shapes there are. Also included are choices of clothes to wear and not to wear. This should help you know your best features and how to present them with clothing so that you can feel confident in your body as you go about your day.
1.    Straight/Banana/Ruler/ Rectangular Body Shape
With this body type, your waist measurement is the same as your bust or hip. It has no defined waistline. The shoulder-to-hip width ratio is the same. This body type can also be identified as the supermodel body. This is because it looks straight. People with this body type look tall and lean and have no curves. For this type of body shape, refrain from clothes that bring attention to your waist.
Also, stay away from shapeless clothes. Tube dresses or tops, wrap dresses, and polka dresses are your best friends. They highlight your features. You can create a stunner outfit by including belts in your look. It will create a curvy look. Also, wear bright colors.
2.    Triangle/ Pear Body Shape
This body shape has the unique feature of large hips, a small bust, and a fairly defined waist. It is recommended that when you dress, you should show off your waistline due to the fact this body shape has large hips. So, avoid wearing tight shorts, skirts, and balloon dresses. They make you look awkward and prevent your outstanding features from being highlighted.
Instead, wear attires that make your shoulders look wider, for example, scoop-neck, dresses with statement sleeves, and boat-neck tops. Also, another thing to note with this body shape is that accessories are for you. So pair your outfit, depending on the style you are going for, with accessories and bracelets to bring a certain force to your look.
Also, add a push-up bra to your choice of clothing to create a balanced illusion of your lower and upper bodies.
3.    Hourglass Body Shape
This body shape is an envied body shape, yet quite rare amongst women. So, this type of figure speaks of balance. It has your hips and bust in almost the same size. Also included in the package of this body shape type is a well-defined waist. The shoulders are slightly rounded and lie in sync with perfectly rounded buttocks.
Your legs and your upper body are proportionate. When wearing clothes with an hourglass body shape, the principal aim is to show off the curves. So, your go-to should be wraparound tops, well-fitted dresses, pencil skirts, pleated waists, jeggings, high heels, peep toes, fitting jackets, strappy sandals, dresses or shirts with broad belts, etc.
With this list of suggestions, there is a wide range of clothing per your style. So, stay away from shapeless dresses, tops, and accessories that are too shiny. Limit the accessories. They don't have to do too much.
4.    Spoon Body Shape
This body shape is almost the same as the pear body shape. Most women wish to have this Marilyn Monroe type of figure. Beyonce also has this figure. A significant characteristic of the spoon body shape is the presence of broad hips larger than the bust and the rest of the body. This body shape comes with a well-defined waist and tends to accumulate excess fat in the upper arms and thighs.
The outlook of this figure creates the number 8. When dressing this body shape, look out to highlight the waistline and create a balanced look. So, A-line dresses, short dresses, clothes that have lighter color in the upper body region but darker in the middle and lower body region, strapless, boat necks, wide necks, boot cut jeans or trousers, mid-rise jeans, padded bras, and thick-looking earrings and necklaces.
You can also consider well-defined shouldered jackets, tops, well-fitted dresses around the waist, peep-toes, flats, and ballerina shoes with pointed toes. Baggy clothes, rounded-toe shoes, strappy sandals, kitten heels, over-ruffled dresses below the bust, and short sleeves with round-neck tops are not for you.
5.    Apple/ Inverted Triangle Body Shape
An apple or inverted triangle shape body can be said to be the opposite of a triangle or pear body shape. With this body shape, there is the presence of a larger bust and shoulders as compared to the hip section. It usually comes with an undefined waist and lean legs and arms. Usually, such people gain weight in the upper body rather than the lower part.
Some clothing options for this body shape type include flowy dresses from below the bust line, short dresses, well-defined shouldered blazers, scoop tops, A-line dresses, summer jackets, boot-cut jeans, high-waisted shorts, sandals with straps, wedges, platform shoes, and heels. People with this type of body should avoid tight skirts or jeans.
Turtle or round necks, jeggings, kitten heels, clothes with broad belts, off-shoulder tops and dresses, boots, and dresses with waistlines.
6.    Oval Body Shape
Oval body shapes are quite common. These people have bigger busts than the rest of the body. An oval-shaped body also has a less defined waist, narrow hips, a fuller midsection, flat buttocks, and slender legs. Usually, women in this body shape gain weight in their stomachs first, before other body parts.
When wearing clothes in this category, you should advisedly opt for wrap clothes, square neck shirts, tunic tops, belted dresses, flared skirts, U-neck tops, or shirts. You can also put on vertical stripes, peplum tops, tunic tops, belted dresses and tops, fish-cut or flared skirts, high heels, long earrings, and cargo pants with pockets near the hips.
Never wear chunky earrings, round-toed shoes, heavy boots, loose-fitting tops, pleated skirts, high necks, turtle necks, cardigans, wide stripes, and tapered jeans or trousers. Another fashion hack for this body type is that baggy clothes are not for you!
7.    Diamond Body Shape
The next body shape is the diamond body shape. The following characteristics define the diamond body shape; narrow bust, which is in alignment with the shoulders, broader hips, wider waist, weight in the upper legs, well-shaped lower legs, and slender arms. Create a prominent balance with your chest area to achieve optimum results when dressing.
Look for clothes that help you flaunt your best feature; your legs! Also, go for clothes that create the illusion of a slimmer body and ones that have curves. So, go for off-the-shoulder tops, belted dresses, flowy dresses, pants and skirts, strapless tops, high heels, and wedges. Also, look for A-line and straight skirts, well-structured shouldered jackets and shirts, wide belts, chunky earrings and necklaces, medium-high heels, and wedges.
It would be best to avoid big prints, accessories that take a lot of attention off your clothing, heavy boots, pencil skirts, thick scarves around the neck, and tapered trousers and jeans.
8.    Lollipop Body Shape
This body shape is the one that the famous actress Angelina Jolie has. This body shape comprises a full round bosom, slim waist and hips, long legs, and broad shoulders. The hips are slimmer than the rest of the body. So, the fashion hack creates the illusion of broader hips and shoulders. So recommended clothes for this body shape include maxi dresses, V-necks, off-shoulders, boat necks, wraparounds, thigh-high slits, pencil shirts, and slender and flowy dresses.
You can also opt for pseudo-leather jackets, peplum tops, coats with belts, tapered pants, high heels, walking shoes, and wedges. In line with wearing clothes that create the illusion of broader hips and shoulders, avoid wearing loose-fitted skirts and tops, long skirts, chunky necklaces, high-waisted pants, bell bottoms, heavy sweaters, empire dresses or tops, bolero jackets, and turtlenecks like the plague.
9.    Skinny Body Shape
A skinny body type has a perfectly aligned pelvis and shoulder ratio. It also has certain peculiar features like flat buttocks, a defined jawline, and a small bone structure. People with this body type do not gain weight easily, and when they eventually do, they are likely to lose it easily. Women with this body shape can wear balloon skirts, balloon pants, dresses that are light in color, floral tunics, low-waist jeans, tapered ankle-length jeans or trousers, crop tops, high-neck tops, and pencil skirts.
Other recommended options for this body type include baggy jeans, harem pants, flowy dresses, belted tops, and push-up or padded bras. To match clothing for the skinny body type, footwear includes platform heels, pencil heels, thigh-high boots, and colorful flip-flops. This body shape type should avoid wearing too-tight clothes, loose-fitting dresses, clothes with huge prints, dark-colored jeans or trousers, and block heels.
One hairstyle tip you can keep in mind, especially for this body shape, is that you should opt for bob cuts or other short hairstyles if you are short. However, a longer hairstyle will suit you better if you are taller.
10.  Athletic Body Shape
The features of this body shape lie in the name. So women blessed with this body shape have curves that are toned, are muscular, and have less body fat. This body shape fits the popular actress in Black Panther, Letitia Wright. This body type's peculiar features include an equal shoulder-to-hip ratio, narrower waist, well-built shoulders, tight calf and thigh muscles, toned and well-built arms, and an elongated neck.
With this body type, wraparound dresses are your friends if you want to appear girly. Also, you can wear off-shoulder tops, well-fitting knee-length skirts or dresses, high-neck tops, boat necks, etc. The aim is to bring attention to your curves. So, you can experiment with sleeve lengths, sportswear, sports shoes, pencil heels, chunky shoes, slender and long earrings, and heel pumps.
So, avoid baggy jackets, spaghetti straps, strappy sandals, flats, padded shoulder top-dresses or jackets, baggy jackets, v-necks, u-neck, and big earrings.
Conclusion
As mentioned earlier, all body types are beautiful. It is hard for most women to appreciate their bodies because sometimes, they wear the wrong outfits, which do not expose their best features. This article gives you enough reason to believe that you are beautiful. So, adjust your wardrobe accordingly and look for the clothes that suit your body shape so that you can feel beautiful and comfortable in your skin.